Olfactory Portrait
TOP NOTES
Crunchy Pear, Peony
MIDDLE NOTES
Lily of the Valley, Jasmine Sambac, Crystal-clear Notes
BASE NOTES
Sandalwood, Benzoin, Vetiver, White Musks
Taking our inspiration from Haute Parfumerie to create a lily of the valley accord using the finest ingredients. Twisting it with a pear note for an ultra-contemporary result.
Challenging the lily of the valley note perceived as very classic, almost outdated. Aiming at offering a modern interpretation, lively and accessible.
An unexpected chord of lily of the valley, jasmin and crunchy pear! A sparkling and feminine fruity floral perfume which lets you live to the full. A little touch of freshness and elegance that will brighten up your everyday. A misty scent for that very definite ❝Très French❞ style.
ALCOHOL, PARFUM (FRAGRANCE), WATER, LINALOOL, CITRONELLOL, GERANIOL, BENZYL BENZOATE, BENZYL SALICYLATE, ISOEUGENOL, FARNESOL, BENZYL ALCOHOL, EUGENOL
Close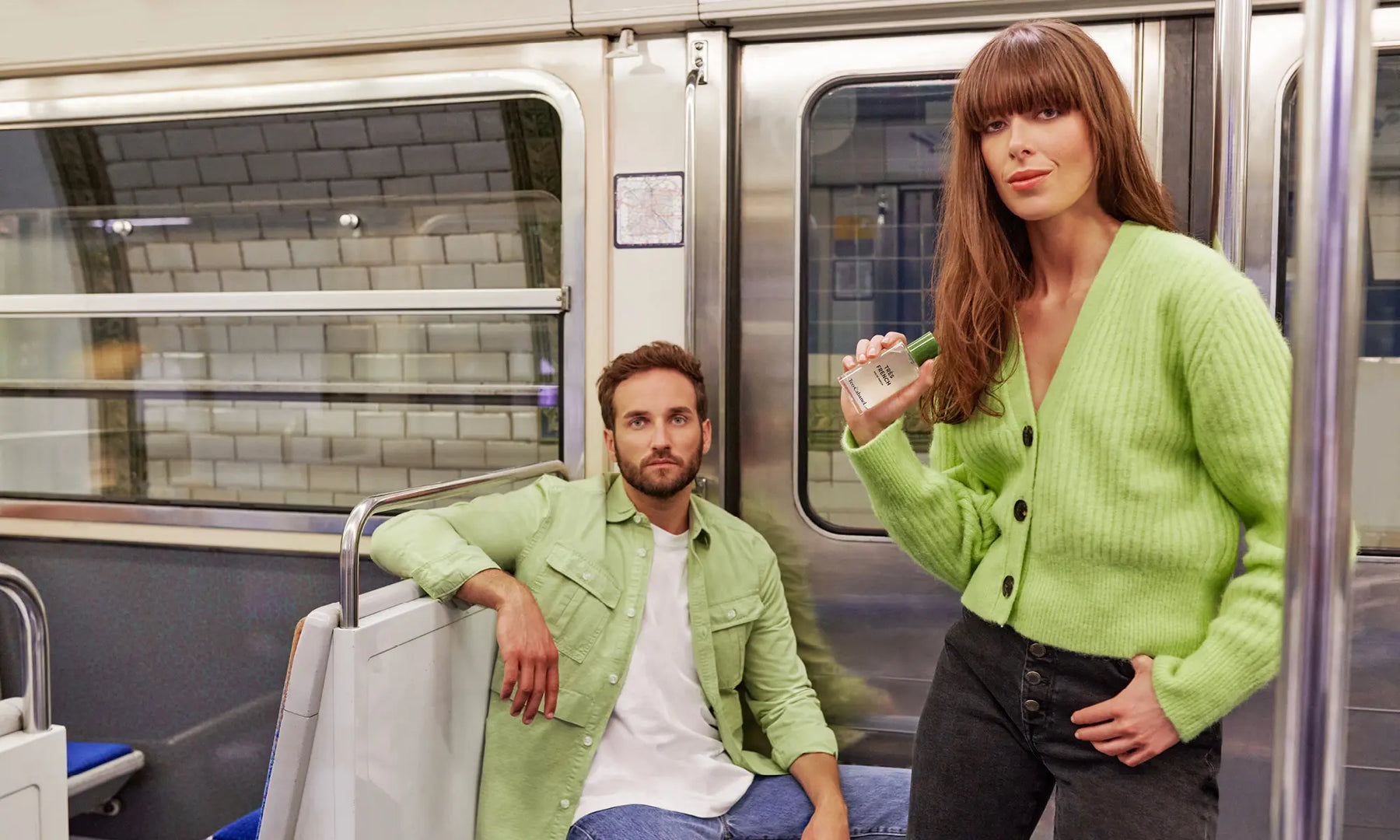 Clean & Vegan, Organic Wheat Alcohol, Recyclable packaging and Made in France.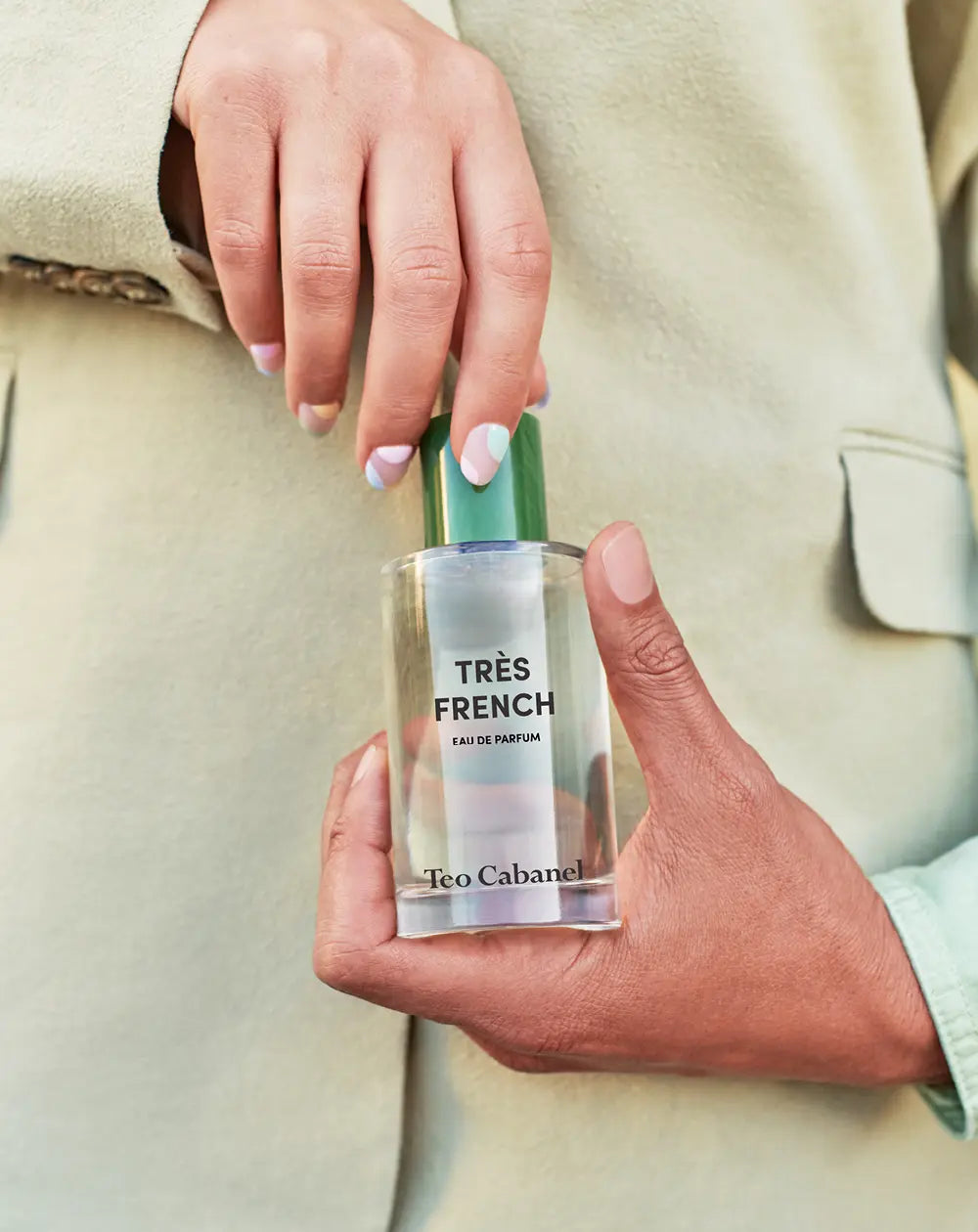 L'Ylang Ylang
Lily of the valley is a mute flower in perfumery. This means that lily of the valley flowers cannot be extracted or distilled to produce a fragrant essence. Other essences are therefore used to reproduce it. In Très French, Ylang Ylang is the keystone of the muguet accord recreated by the perfumer. It gives it a natural vibrancy. Grown in Madagascar, its scent is very persistent, combining powdery, fruity, spicy, floral and almost leathery fragrances. 100 kg of Ylang Ylang flowers are needed to obtain 2 kg of essence.
Vetiver
Haitian Vetiver is present in large quantities (around 4%) in Très French. With its elegant, finely woody, damp scent, it reintegrates the lily-of-the-valley flower into an earthy, vegetal undergrowth setting. Here, it is softened by benzoin resin and musks. Vetiver bears a strong resemblance to a grass, and more specifically to the famous Pampa grasses. Its slender stems can reach up to 2 meters in height, but it is the dried root of this grass that is distilled.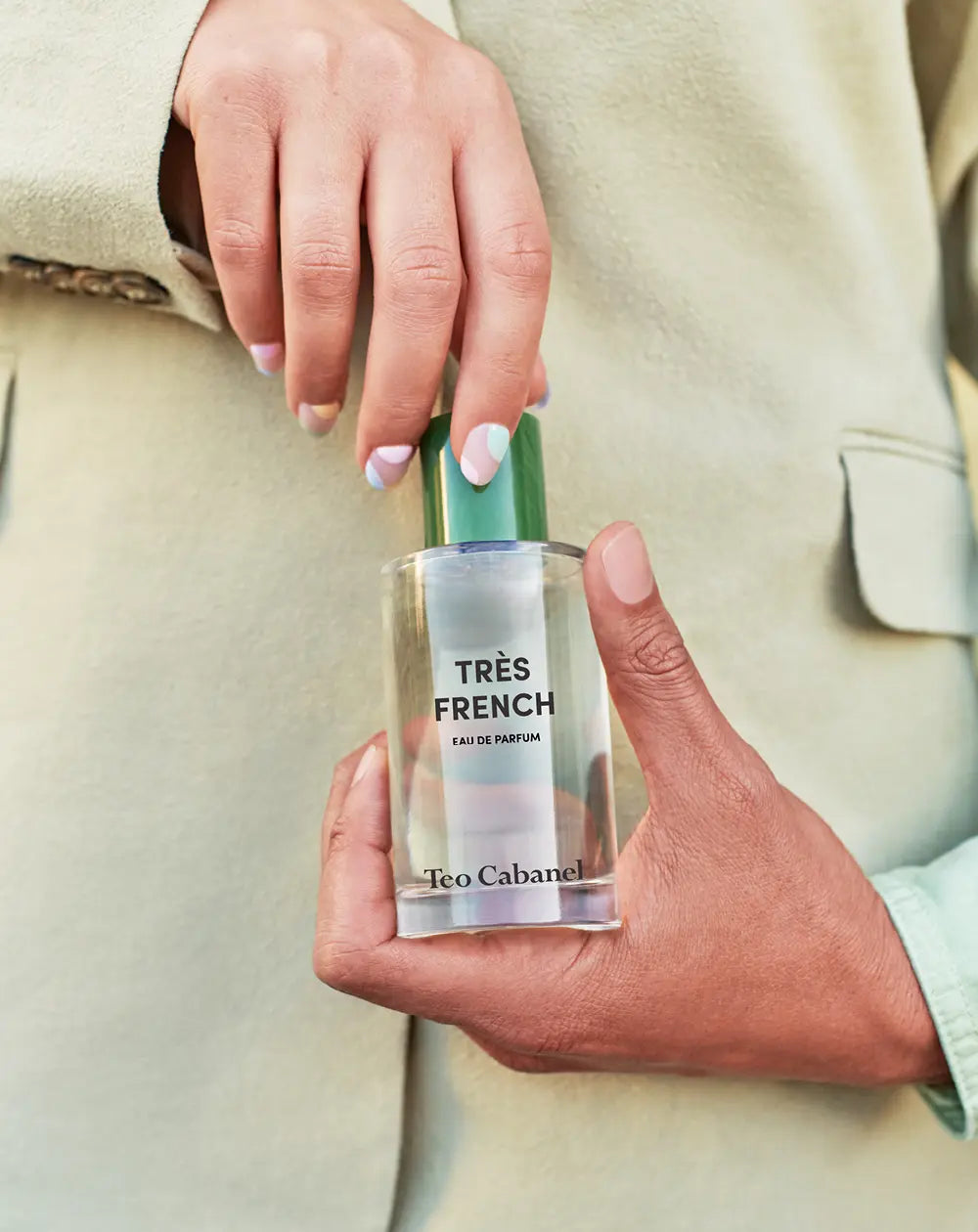 the new perfume routine
Perfume yourself differently and create the perfume routine that suits you. Match each moment, season or mood with a different scent. Combine our fragrances and match them with our accessories and scented or perfumable objects, for a personalized routine that suit your mood.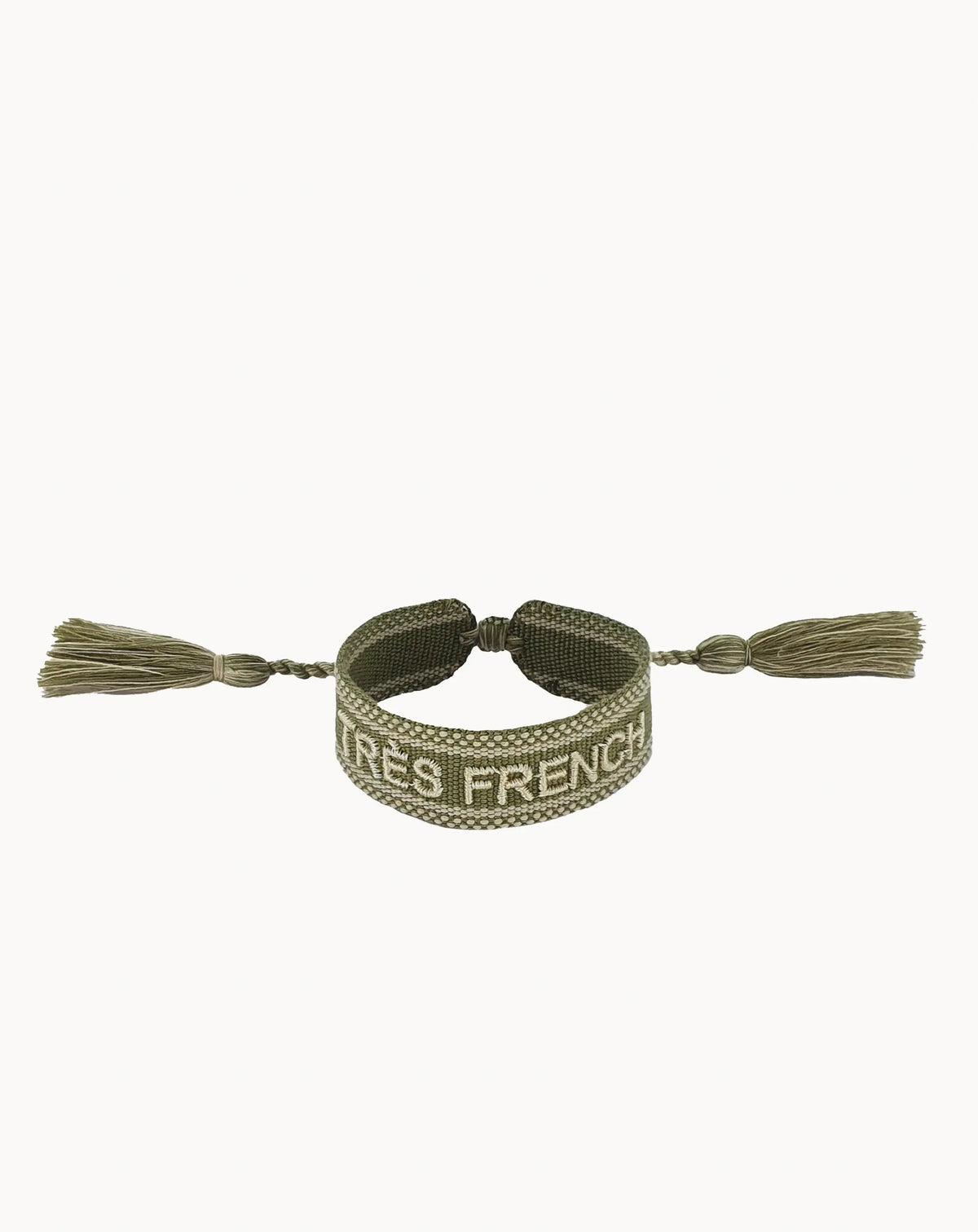 BRACELETS
The Special Touch
Add to cart
Add
Add to cart
Add
I have not yet received my order
Hello, I'm sorry for this negative experience. Thank you for contacting our customer service. I'm glad to see that you've finally received your package. :)
J'adore TRES FRENCH c'est ma petite bouffée de bonne humeur au quotidien !
Merci beaucoup de nous avoir partagé votre avis Louise. Votre fidélité quotidienne à Très French nous touche profondément ! :)
I'm not a big fan of floral notes. It's always hard for me to tame them. So I wanted to challenge a traditional accord with an ultra-contemporary interpretation. I was hesitating between lily of the valley and lilac. Marie Schnirer, the perfumer behind Très French, took up the challenge and chose to explore lily of the valley... She was very interested in modernizing a note considered unapproachable and even outdated...
Caroline Ilacqua
Free Shipping
From 50€ purchase in France & European Union
Free Samples
3 complimentary samples included in each order
Easy Return
Free trial dose to test the fragrance on your skin before opening it