Olfactory Portrait
MIDDLE NOTES
Geranium, Caraway
BASE NOTES
Cistus, Vetiver, Myrrh, Vanilla, Oud
A stealthy bergamot is the only top note, allowing us to get straight to the heart of the fragrance and better appreciate its unique character between amber, wood and spice.
A rich, well-balanced fragrance, neither too sweet nor too heady, neither too imposing nor "flashy". A sober, elegant, refined luxury with a touch of mystery.
Barkhane is rich. Starting on generous, mellow notes of geranium, combined with a carefully spiced accord of caraway and curry. You are walking in the burning desert punctuated by dunes, in search of an oasis and its wadi. Soft curls rising from a hint of myrrh twirl around voluptuous patchouli from Indonesia and everlasting flowers. Finally, smooth vanilla fragrances, woody cyst and oud, combined with tonka bean and musk create the distinctive dry down accord. Meeting of materials and scents of spices and incense that intermingle in this unique, incredibly calm setting, at the crossroads of civilizations and inspirations.
ALCOHOL DENAT, PARFUM (FRAGRANCE), AQUA, LINALOOL, COUMARIN, CITRONELLOL, GERANIOL, CITRAL, ISOEUGENOL, LIMONENE
Close
Clean & Vegan, Organic Wheat Alcohol, Recyclable Packaging and Made in France.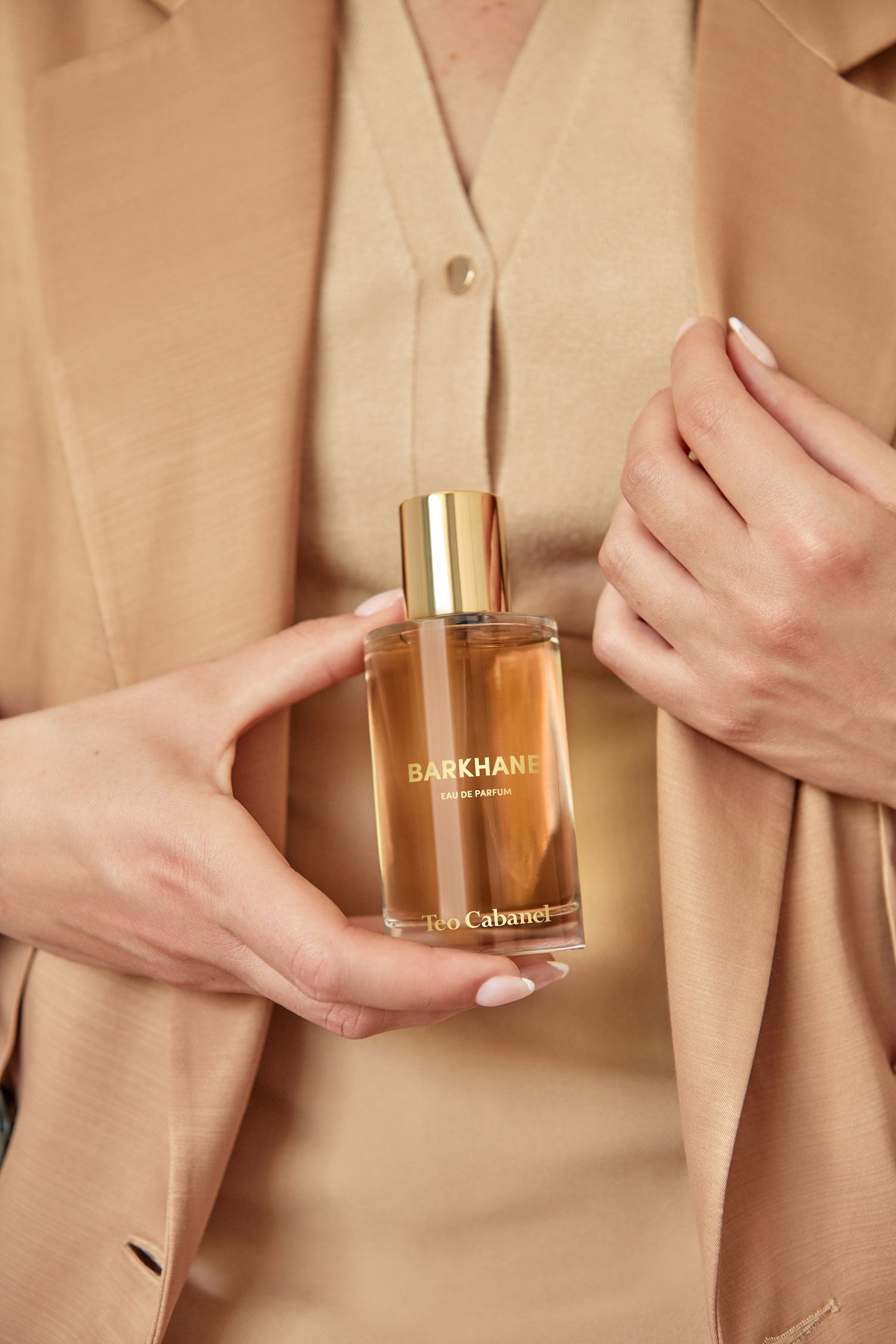 Cistus
Native to the Mediterranean basin, cistus is a small shrub adorned with numerous white and pink flowers. In summer, its leaves are covered with a film of highly fragrant resin known as labdanum. Cistus has long been used in perfumery for its resin (labdanum) and twigs, which are distilled to obtain cistus essential oil. It's a warm, ambery, balsamic and woody note that's also very persistent. Very particular and difficult to describe, it could be somewhere between vanilla, resin and animal and is much sought-after by perfumers.
Myrrh
The resin of the myrrh tree has been used for sacred and medicinal purposes since ancient times. The resin is harvested by making incisions in the bark of the tree. The sap is then dried to form lumps of resin known as "myrrh tears". Thanks to its warm, balsamic notes, myrrh is often used as a base note in oriental fragrances. Myrrh's complex scent is difficult to describe. It is balsamic, slightly spicy and smoky. Its fragrance is resinous and rich, almost sweet and persistent. Myrrh brings a warm, sweet, dark and sensual aspect to fragrances.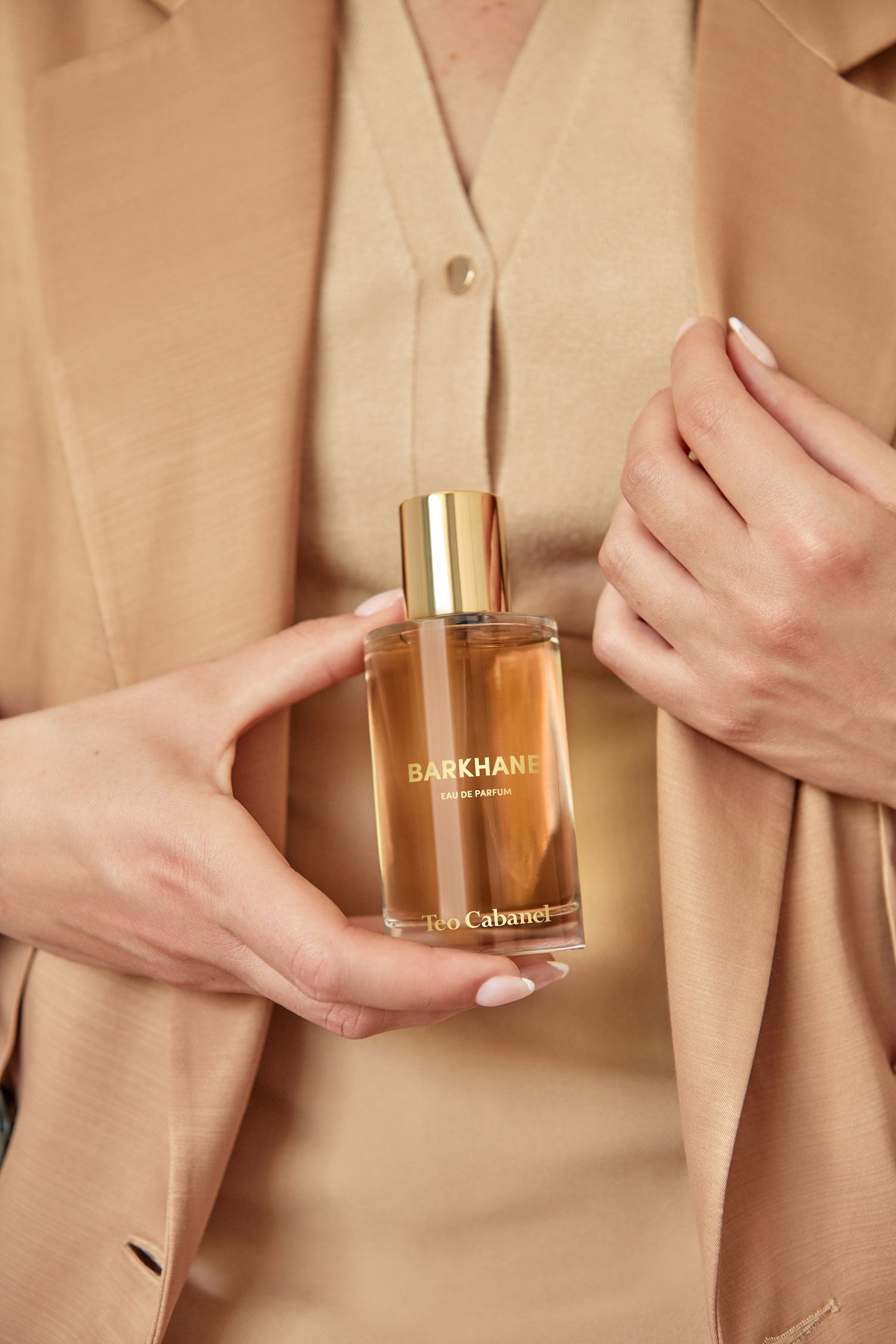 the new perfume routine
Perfume yourself differently and create the perfume routine that suits you. Match each moment, season or mood with a different scent. Combine our fragrances and match them with our accessories and scented or perfumable objects, for a personalized routine that suit your mood.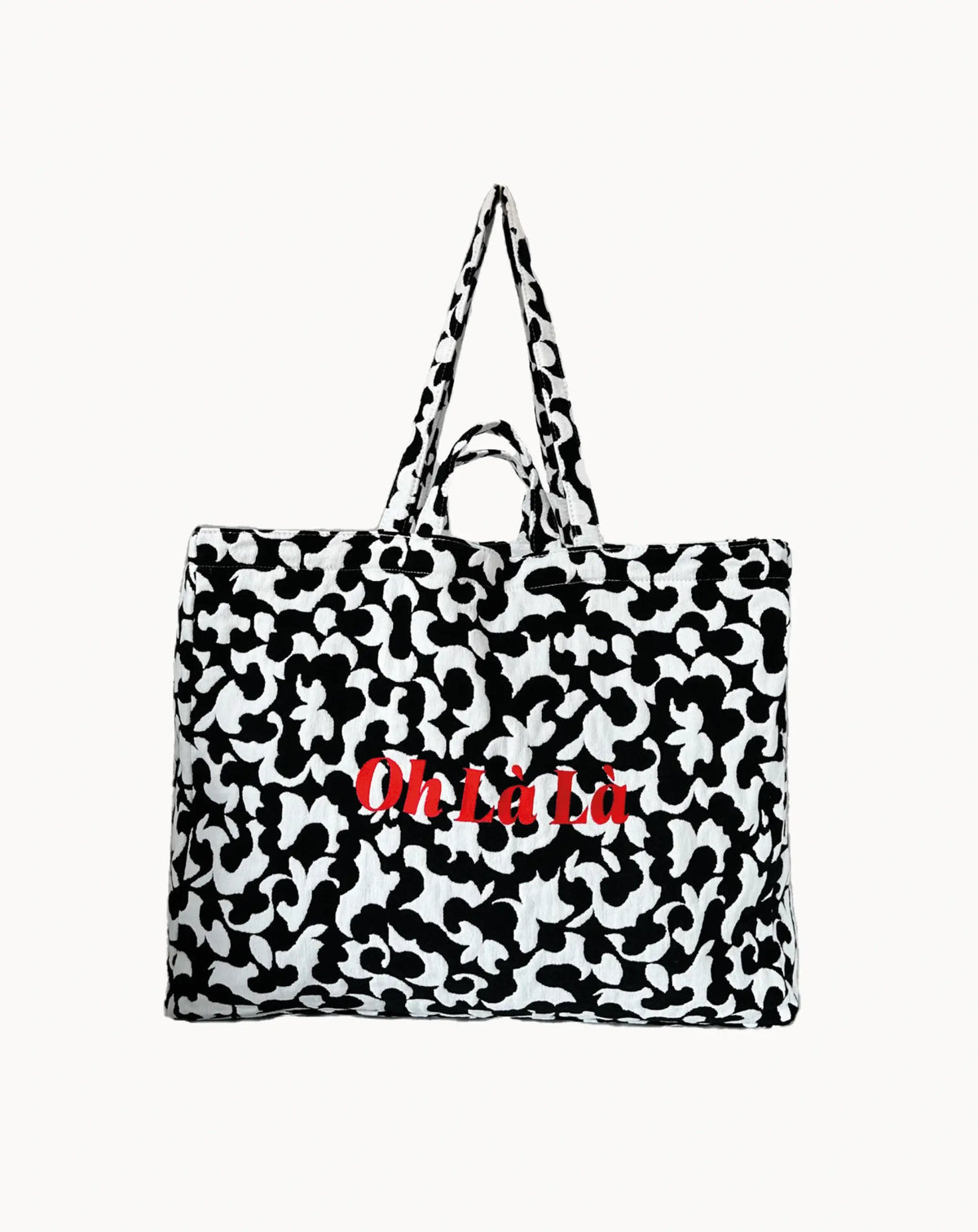 MAXI TOTE BAG
The Companion
Add to cart
Add
Add to cart
Add
Un parfum qui fait voyager
Un ambré bien équilibré aux accents boisés, épices, fort et tendre à la fois. Il appelle au dépaysement et plaira sans doute à énormément de personne. L'ouverture est un peu trop puissante à mon goût mais une fois posé sur peau au bout d'une dizaine de minutes la magie opère et laisse place à une sublime création.
Merci infiniment pour votre commentaire ! Nous sommes ravis que notre parfum ait su éveiller en vous le plaisir du voyage olfactif. Nous sommes reconnaissants de votre fidélité et espérons que Barkhane continuera à vous enchanter. :)
Good quality
I realy love this perfume, because incredible scent stays with you all day and even longer. It scents lucurious and mysterious.
Très bonne experience client
Je suis allé avec une de mes collègues à la boutique de Fontainebleau. La dame nous a dit qu'elle venait juste d'arriver dans l'entreprise mais c'était vraiment une très belle expérience. Ma collègue m'a offert un foulard en soie que j'avais repéré depuis longtemps.
Et je me suis fait plaisir avec le barkhane 30ml. J'adore ce parfum il tient vraiment très très bien sur moi et il me procure du bien-être. Merci beaucoup à cette dame pour son professionnalisme et à cette discussion
Nous sommes ravis que vous ayez apprécié votre visite à notre boutique de Fontainebleau et d'avoir pu contribuer à votre bonheur olfactif ! :)
At the time Barkhane was created, there was great enthusiasm and, consequently a strong demand for an oud. I was definitely not interested in creating an umpteeth oud…It had to be special. While on a trip in Oman, I fell in love with the charm of that place : amazing landscapes, warm weather, beautiful oases appearing as if by magic from the desert. There, I discovered the barkhanes, these amazing crescent- shaped dunes… My oriental woody perfume was born…
Caroline Ilacqua
Free Shipping
From 50€ purchase in France & European Union
Free Samples
3 complimentary samples included in each order
Easy Return
Free trial dose to test the fragrance on your skin before opening it