Olfactory Portrait
TOP NOTES
Mandarin, Coffee, Cinnamon
MIDDLE NOTES
Rose, Heliotrope, Milky & Buttered Notes
BASE NOTES
Vanilla, Tonka Bean, Caramel, Sandalwood, Musks
Café Cabanel to wear or to eat? Here's a pairing that borders on the edible. A smooth, slightly spicy delicacy that's full-bodied without being too sweet.
The "Frenchiest" of our fragrances. Our wish was to recreate this special coffee moment, so appreciated by French people, in a creamy, buttery, woody coffee-croissant accord.
Sitting at a table in a café, she is looking at the excitement of the street. An espresso, s'il vous plaît ! Café Cabanel opens on a velvety note of coffee, softened by lemon, mandarine and a hint of cinnamon. It then evolves towards a rich heart composed of buttery, milky and almond notes lightly associated with a Bulgarian rose and heliotrope chord. Its trail then reveals the voluptuousness of vanilla and tonka bean blended with sandalwood and white musks. An addictive blend, highlighted with a touch of patchouli.
ALCOHOL DENAT, PARFUM (FRAGRANCE), AQUA, LIMONENE, COUMARIN, BANZYL BENZOATE, LINALOOL, CITRAL, CINNAMALDEHYDE, EUGENOL
Close
Clean & Vegan, Organic Wheat Alcohol, Recyclable Packaging and Made in France.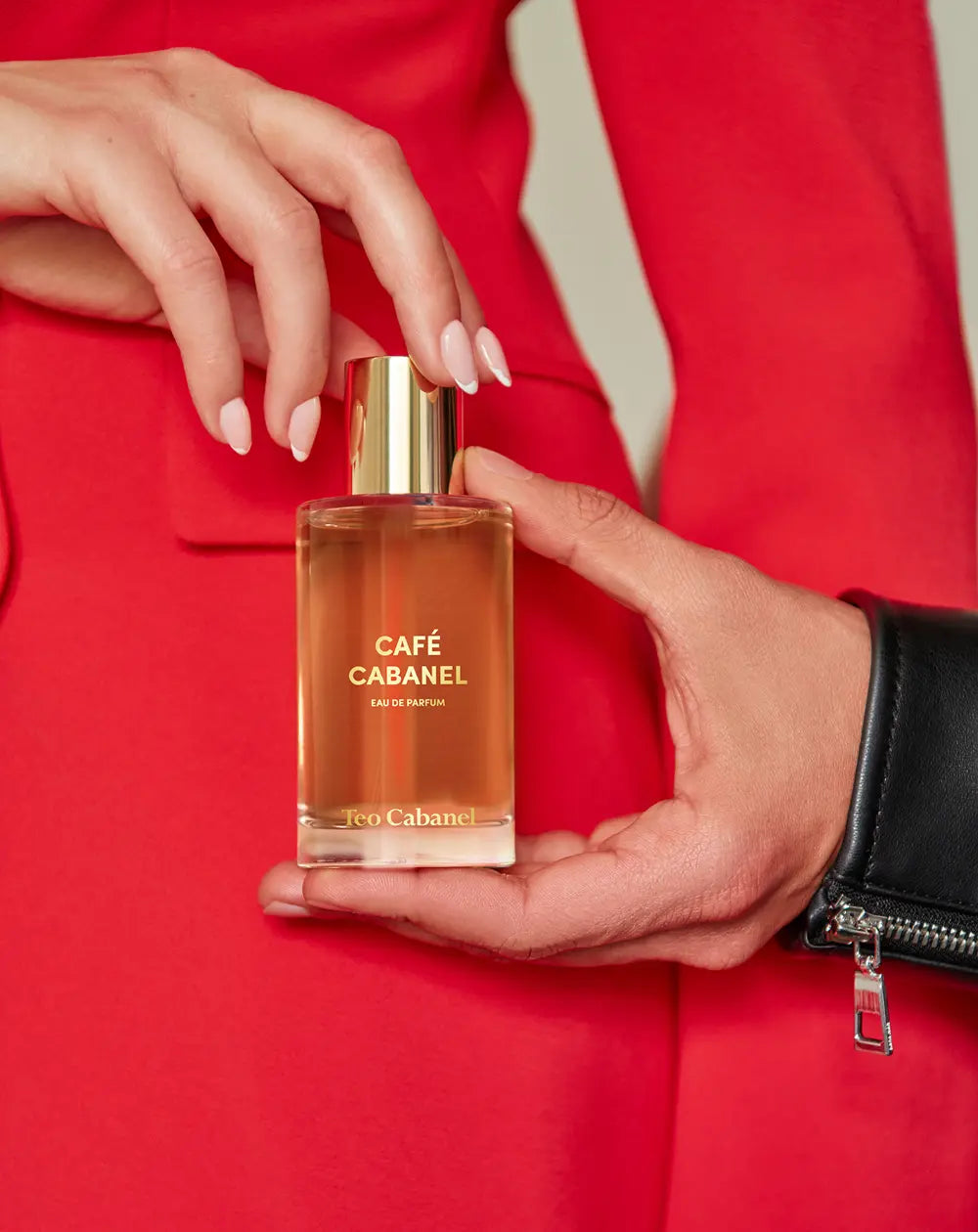 Sulfurol
This is the "warm milk" note par excellence. Its soft milky facet, its slightly nutty "rice pudding" feel, lends depth and roundness to the compositions in which it is used. Uncommon in perfumery, Sulferol brings a milky, creamy effect to fragrances. It softens and rounds out creations.
Coffee
Obtained by extracting the roasted seeds contained in the fruit of the coffee tree, coffee absolute has long been a thick, very dark liquid, complicated to incorporate into formulations. More modern extraction processes have made it possible to use it and, above all, to capture all its nuances. Today, CO2 extraction preserves the rich, subtle scent of coffee without altering its olfactory quality. Captivating, coffee brings warmth and depth to fragrances with its balsamic and gourmand notes of roasted coffee, cocoa or caramel.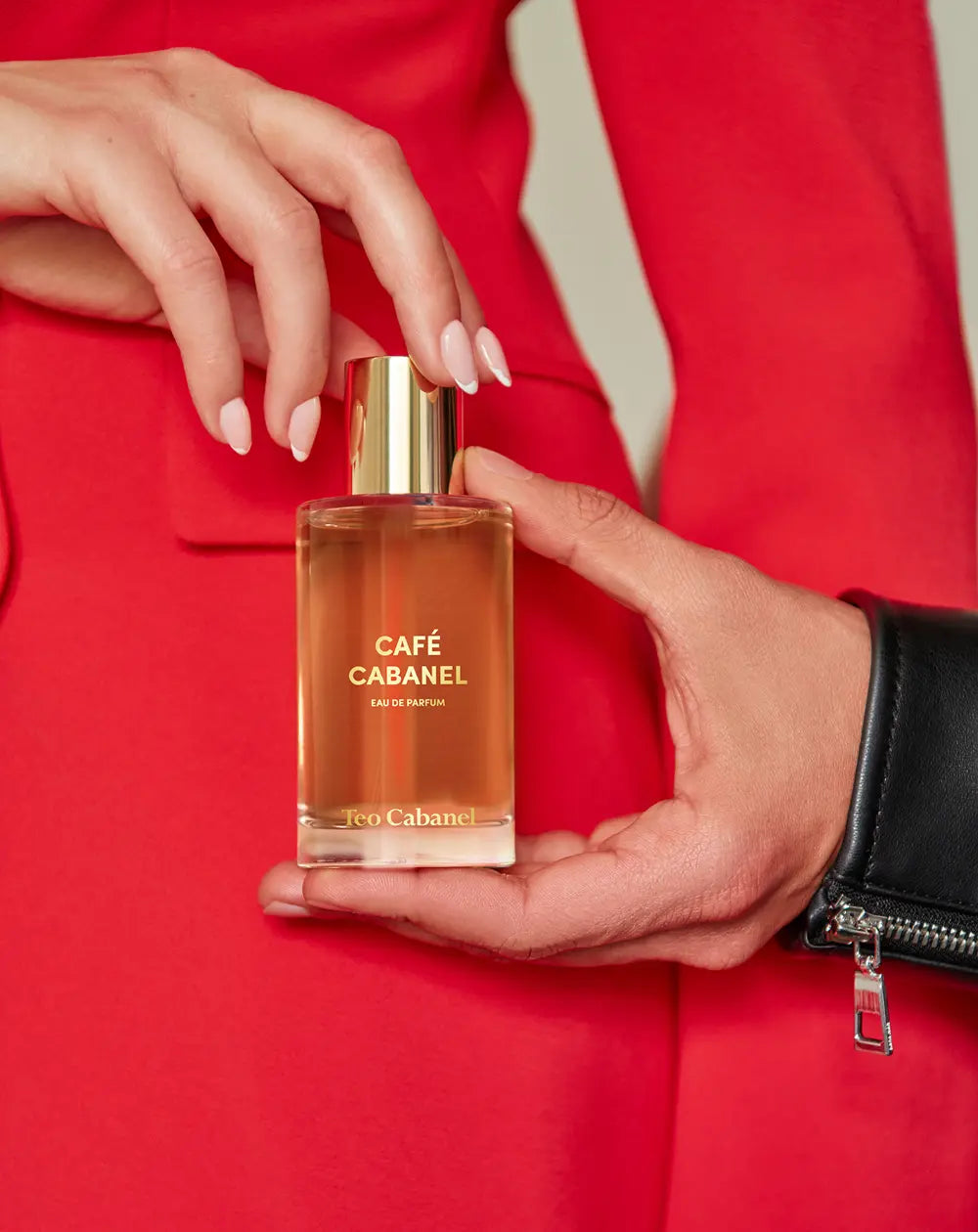 the new perfume routine
Perfume yourself differently and create the perfume routine that suits you. Match each moment, season or mood with a different scent. Combine our fragrances and match them with our accessories and scented or perfumable objects, for a personalized routine that suit your mood.
Add to cart
Add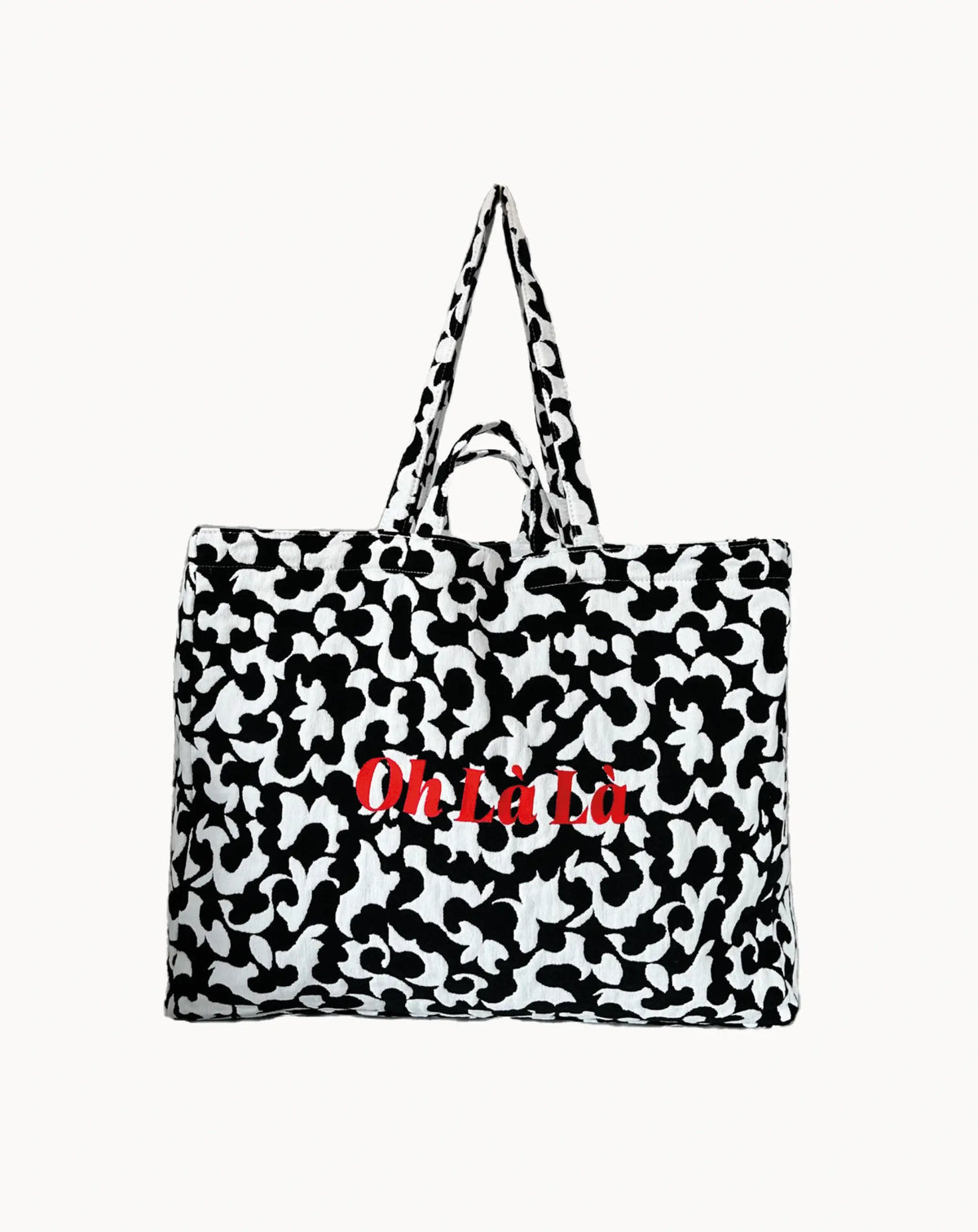 MAXI TOTE BAG
The Companion
Add to cart
Add
Olfactory orgasm
When I first experienced Café Cabanel I thought it was love at first sniff.. I was mistaken.
The desire to sniff it, to drink it, to taste, and delve into its aroma grew with each new encounter.
It's an incredible sensation, olfactive orgasm : coffee with cinnamon, blended with bitter hints of mandarine.
At the next step butter which adds warm cozy tones making the mandarin softer. Heliotrope and rose are present, though distant, on the horizon.
And the milk, and as for me it's almond milk, because I def can hear almond undertones which create sensory experience for my nose.
The base notes are opening caramel, vanilla, Tonka beans, sandalwood and musk.
It's not that sweetie sweet caramel, but rich, mature, authentic scent.
For me, Café Cabanel mirrors the essence of a lasting relationship—years together, yet a single touch reignites passion.
One might think it's just a coffee perfume, but one sniff, and you're captivated, because it feels more than just fragrance, it's a story of sensory allure.
Thank you immensely for sharing your enchanting experience with Café Cabanel! Your vivid description reads like a poetic journey through the layers of this captivating fragrance, and it's clear that each note has woven a unique story on your olfactory senses.
We sincerely appreciate your eloquent feedback and look forward to continuing to be a part of your olfactory adventures.
Vive l'hiver!
Oui, il fait déijà très frais (donc, je mets "Encore"😊), mais comme ce parfum
est chaud, fort et réconfortant à souhait,
la saison à venir me fera encore plus plaisir.
Merci pour votre avis Claudine. Nous sommes ravis d'apprendre que vous appréciez Café Cabanel et Encore ! Ils sont vraiment parfaits pour réchauffer nos coeurs pendant l'hiver. :)
As if i was there
In my mind i travel, i travel to a small cafe hidden between Old houses, the day is cold like the first day of fall.
Inside my senses are awakened, as i smell all the aromas melted together, the wood, the flowers, the coffee, the sweetness and something comforting that makes me take a deep breath, exhale and just be in the moment
It's fantastic to read how our fragrance evokes these emotions. Thank you for this beautiful description! :)
That coffee experience is without doubt one of the highlights of my week ! Rarely do I miss the chance to appreciate an espresso sitting on one of those wicker chairs so characteristic of a French café. For this perfume I wanted to blend the scents of such a place – coffee aromas, chocolate, pastries, but also the wood and metallic tabletops of the furniture.
Caroline Ilacqua
Free Shipping
From 50€ purchase in France & European Union
Free Samples
3 complimentary samples included in each order
Easy Return
Free trial dose to test the fragrance on your skin before opening it