Olfactory Portrait
MIDDLE NOTES
Mate, Violet Leaf, Matcha Tea
BASE NOTES
Gaïac Wood, Tolu Balsam, Vétiver Haïti, Sandalwood
Maté absolute in large quantities to give naturalness and relief to the tea leaf accord. This absolute gives the fragrance its green color.
A combination of green tea and toasted rice to reproduce the smell of Genmaicha Tea. We took up the challenge of recreating the note of puffed toasted rice to give the fragrance its uniqueness.
Inspired directly from Genmaicha tea, this perfume is a soft mix of Japanese Sencha tea and grilled rice grains with sesame-hazelnut notes. A gourmet, full fragrance, with that little ❝Je Ne Sais Quoi❞ that makes it so addcitive... A fragrance like a second skin with a "feel good" scent that breathes pure happiness!
ALCOHOL, PARFUM (FRAGRANCE), WATER, LINALOOL, COUMARIN, LIMONENE
Close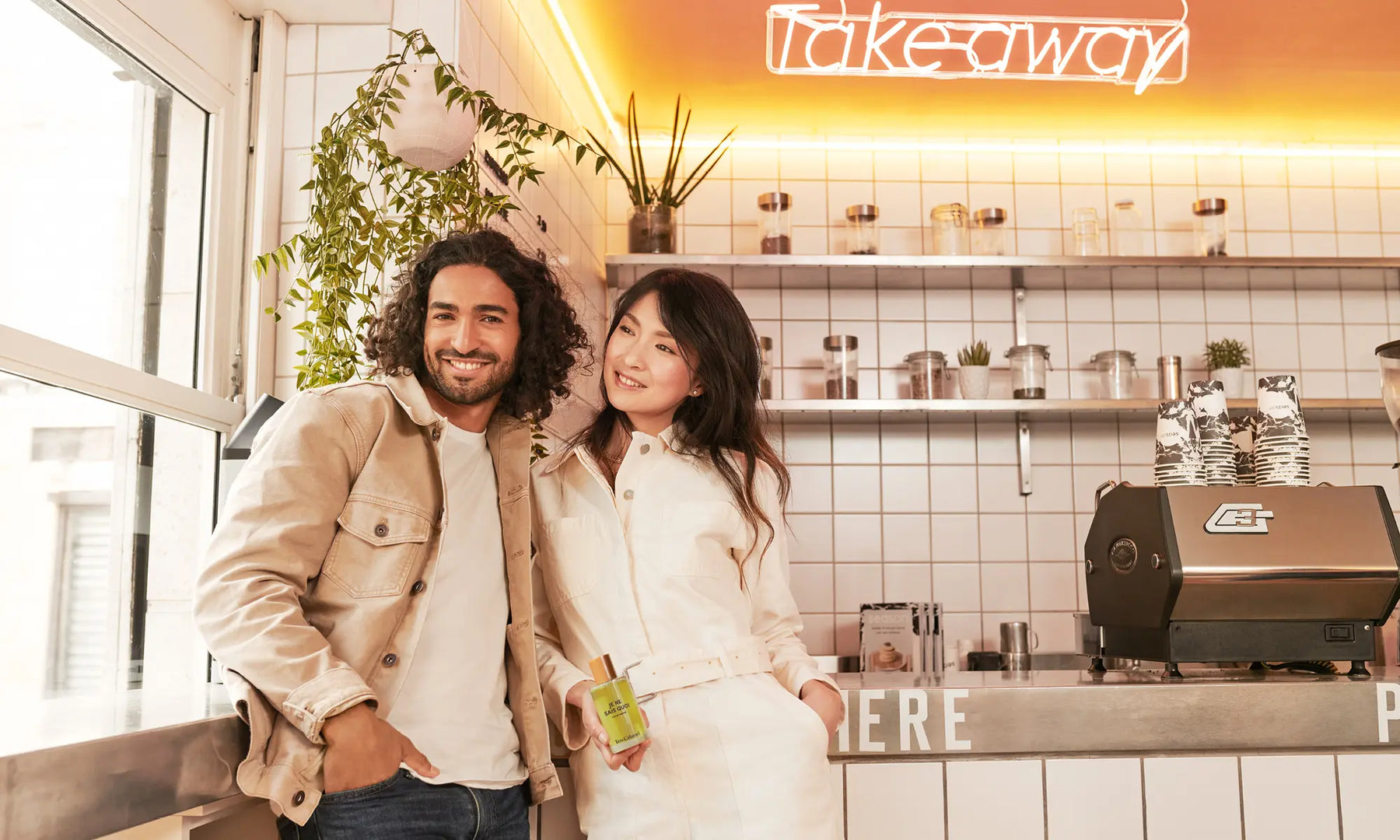 Clean & Vegan, Organic Wheat Alcohol, Recyclable Packaging and Made in France.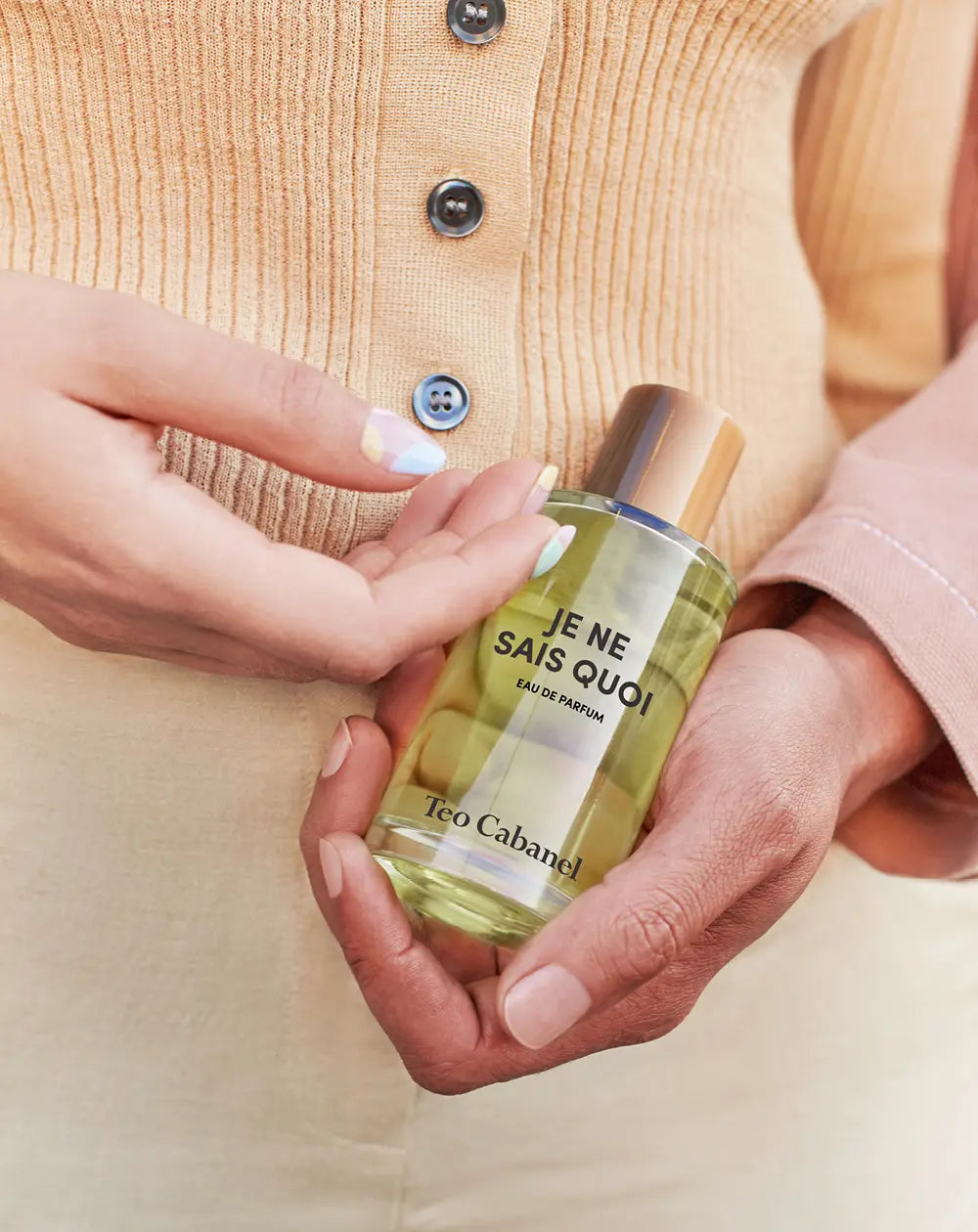 Mate Absolute
Mate is a famous South American beverage. It is a raw material rarely used in perfumes. Its scent comes directly from its dried leaves. Maté has a green-tea, herbaceous scent, halfway between hay, tobacco and tea. It's a very tenacious scent. It is this Absolute that builds the green tea accord in the fragrance. It brings out all the vegetal richness of natural green tea.
Puffed Rice Accord
It's an accord recreated in the laboratory using fragrance molecules naturally present in puffed rice. After a very "popcorn" opening with fresh, powdery notes, the woody, crunchy notes arrive to let the true scent of toasted rice fully express itself. In Je Ne Sais Quoi, the puffed rice accord explodes upon application, for a never-before-seen departure.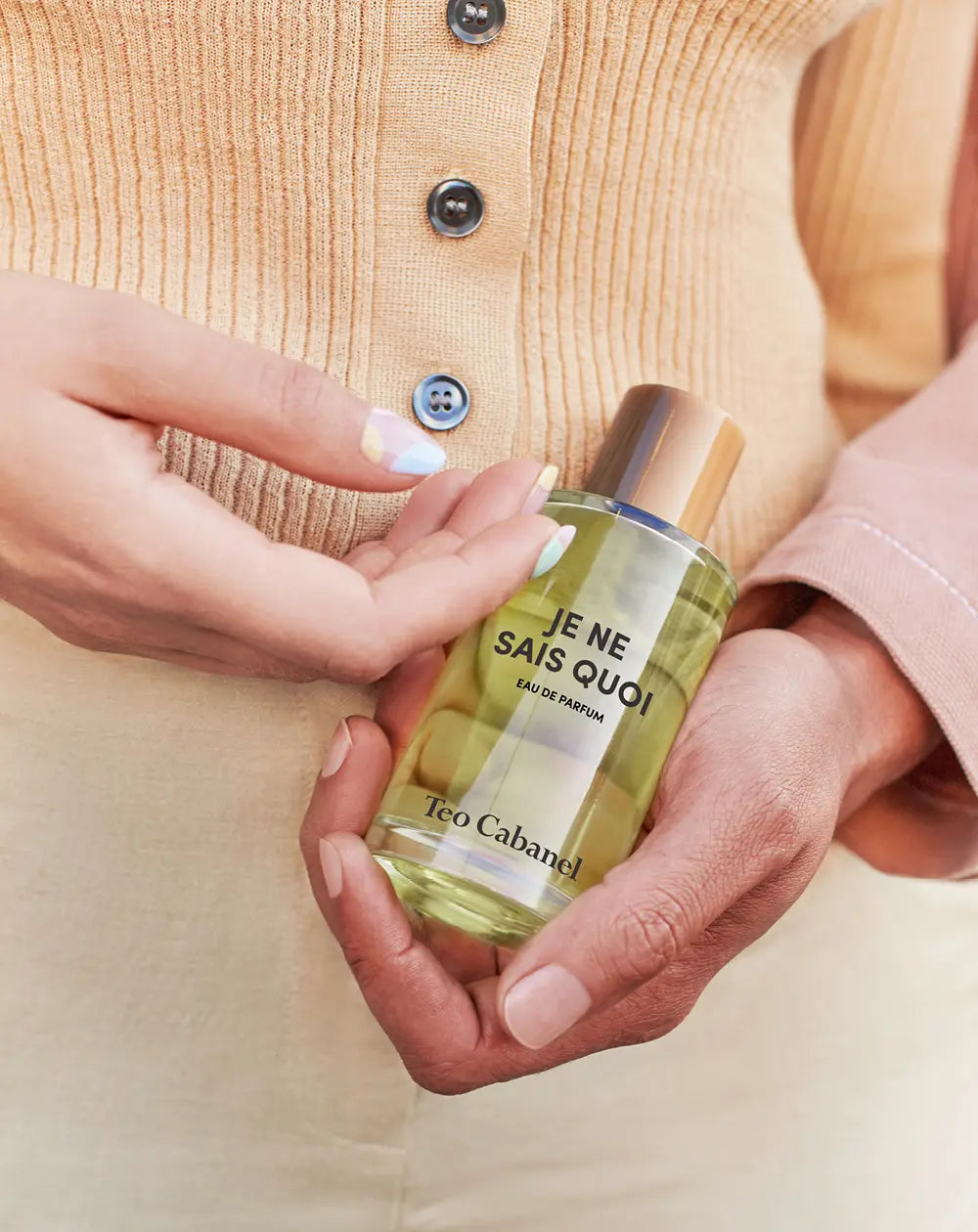 the new perfume routine
Perfume yourself differently and create the perfume routine that suits you. Match each moment, season or mood with a different scent. Combine our fragrances and match them with our accessories and scented or perfumable objects, for a personalized routine that suit your mood.
Add to cart
Add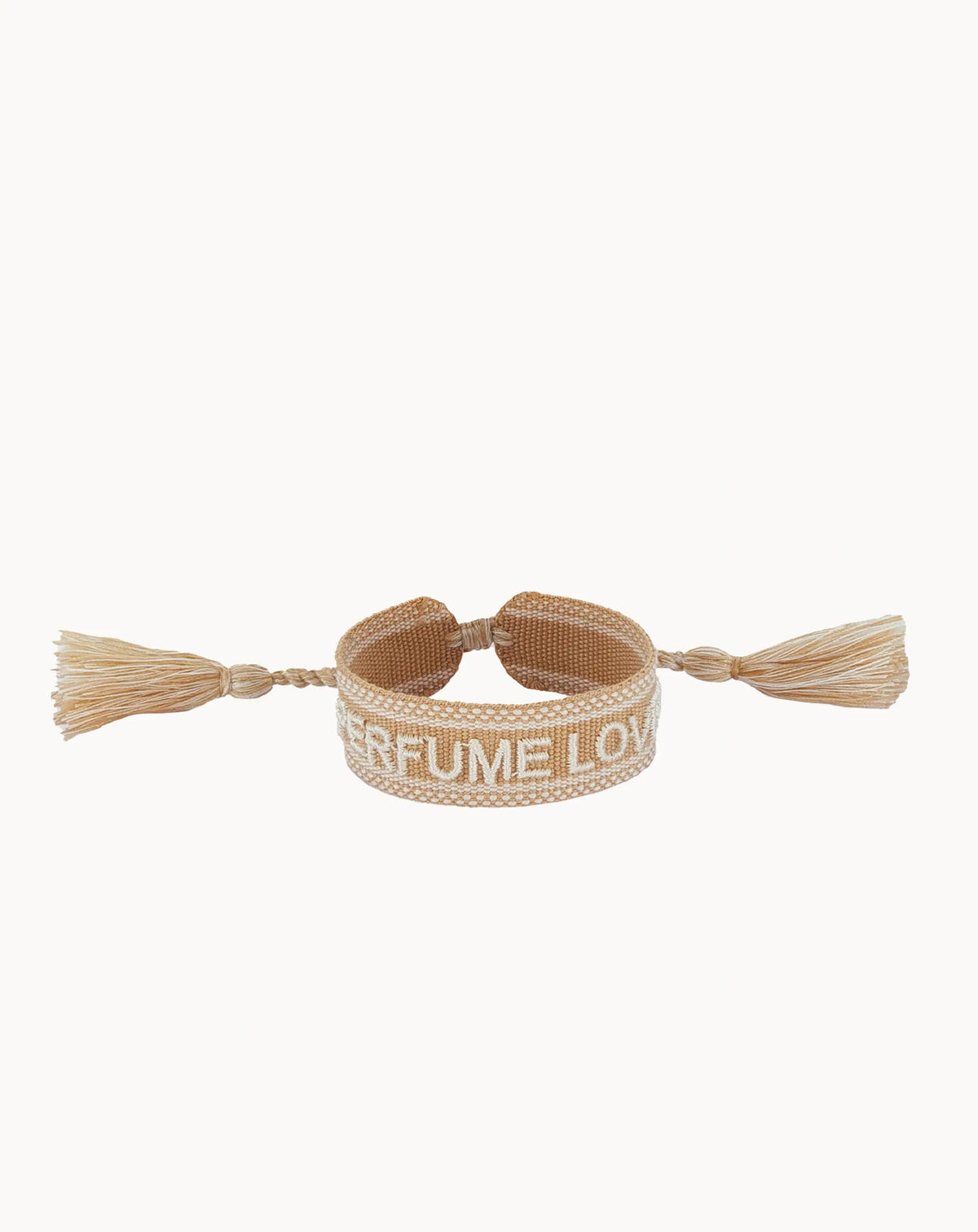 BRACELETS
The Special Touch
Add to cart
Add
Magnifique !
Dear Téo Cabanel, I love you and this is why - first of all it's a fabulous perfume, I got the rice smell I was looking for! Excellent and non conventional! Second - thanks a lot for samples, this was kind and generous of you , and very smart, because now I'm planning to order two more ❤️ I wish you great success and lots of admirers !
Thank you from the bottom of our hearts for your incredibly kind words! It warms our hearts to know that our fragrance resonates with you in such a special way.
We're delighted that you appreciated the samples; we believe that experiencing our scents firsthand is the best way to fall in love with them.
Your support means the world to us, and we are grateful for your kind wishes of success and admiration. :)
Je ne sais quoi
One of the better and most likely unique gourmand fragrances i smelled before.
Great stuff especially keeping in mind the good pricing of it compared to other niche
Infinite thanks for your support! Your love for our fragrances is our greatest reward. :)
My new favorite scent <3
The scent of Je Ne Sais Quoi makes me so happy! I had all my friends smell it and they loved it too. It smells like a sweet rice, genmaicha, and matcha blend! Please never stop making this! I love you Teo Cabanel! 💚
That's such a lovely message! Your appreciation means the world to us! Thank you for your wonderful support and for loving Teo Cabanel! :)
I wanted to represent the scent of a Japanese tea that I'm particularly fond of: Genmaicha. I found the creative avenue unexploited and extremely interesting, and the challenge of recreating this toasted puffed rice accord highly motivating. Patrice Revillard, the perfumer behind Je Ne Sais Quoi, took up the challenge and succeeded in recreating to perfection the green tea/grilled rice accord that gives this fragrance its uniqueness.
Caroline Ilacqua
Free Shipping
From 50€ purchase in France & European Union
Free Samples
3 complimentary samples included in each order
Easy Return
Free trial dose to test the fragrance on your skin before opening it