Olfactory Portrait
TOP NOTES
Salty & iodized Notes, Sand Lily
MIDDLE NOTES
Rose Absolute, Jasmine Absolute
BASE NOTES
Green Vanilla, Immortal
An exceptional vanilla and a sand lily rarely cultivated and uncommun in perfumery, found only along the sandy Mediterranean coast.
A unisex vanilla, not too sweet, with a hint of liquorice. A sweet-savory blend of vanilla bean, spicy sand lily and iodine.
An original accord between a solar vanilla enhanced by iodized notes and white flowers. A daring and hypnotizing sweet-salty scent, inspired by the bewitching sand lily. When sea, beach and sun-burnt asphalt meet, this vibrant urban fragrance will go ❝boum-boum❞ on your skin.
ALCOHOL DENAT, PARFUM (FRAGRANCE), AQUA, LINALOOL, BENZYL SALICYLATE, BENZYL ALCOHOL, BENZYL BENZOATE, ISOEUGENOL, EUGENOL
Close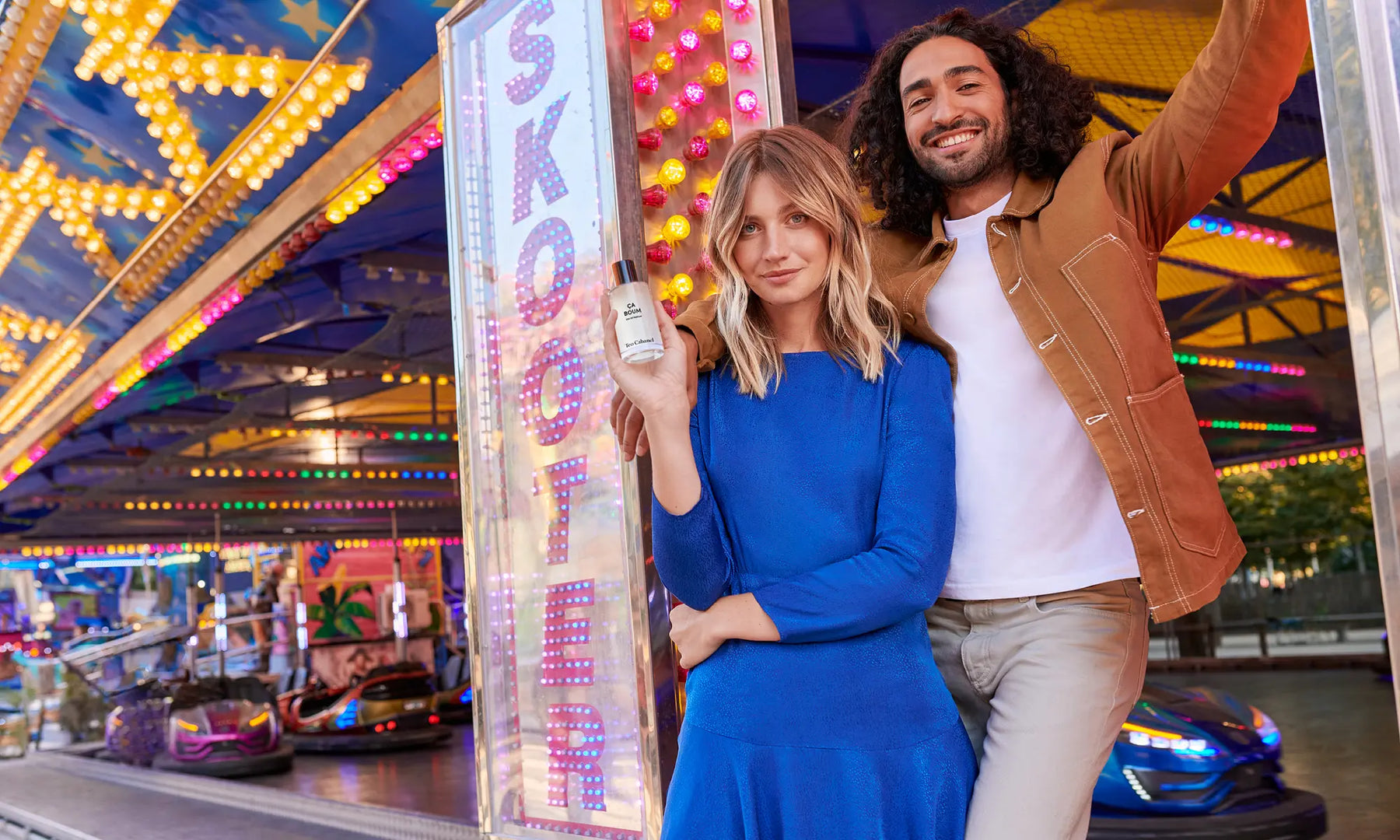 Clean & Vegan, Organic Wheat Alcohol, Recyclable Packaging and Made in France.
Sand Lily
A delicate flower that grows along sandy Mediterranean coasts. Protected in its natural habitat, it is very rare in cultivation. It blooms dazzlingly, and its flowers, which look like large white daffodils, exhale their sweet fragrance from July to September. The scent is particularly powerful in the evening. With its ability to root deeply, the sand lily helps stabilize sandy areas.
Immortal Flower
Its powerful fragrance oscillates between rose, chamomile, honey and curry. These multiple facets make it an astonishing raw material. It's called Immortelle because its flowers never wither. It grows wild in the south of France, but especially in Corsica, where its scent permeates the island's air in summer. It is cultivated in the Balkans for perfumery.
the new perfume routine
Perfume yourself differently and create the perfume routine that suits you. Match each moment, season or mood with a different scent. Combine our fragrances and match them with our accessories and scented or perfumable objects, for a personalized routine that suit your mood.
Add to cart
Add
BRACELETS
The Special Touch
Add to cart
Add
Pas si mal
C'est un joli parfum mais il manque un peu le côté vanille salée note vers laquelle je me tourne en ce moment. Il fait aussi un côté vintage.
Nous sommes ravis que vous trouviez notre parfum agréable.Nous prenons note de votre préférence pour la vanille salée, et cela nous inspire pour de futures créations. Votre avis compte énormément pour nous, et nous sommes reconnaissants de vous avoir parmi nos clients. :)
As soon as I smell it I automatically teleport to my beach vacation
I loved this fragance as soon as I smelled it. I love the beach, the sun and the sea. As soon as I smelled it I felt as if I was there. Amazing. I have never feel anything similar with other fragance. It is not the type of fragance I usually use, but I love how I feel when I smell it, so I am sure that it is going to become one of my fauvorite.
Thank you very much! We're delighted that 'ça boum' is one of your favorite fragrances. It means a lot to us! :)
I wanted a summer fragrance that wasn't just for the beach. I asked Patrice Revillard to create a scent for "summer in the city": terrace evenings, funfairs, long moments spent chilling out on the lawns of public parks and gardens. A fragrance that would smell like The French Riviera I love so much, in the city as well as on the beach, in summer as well as in winter.
Caroline Ilacqua
Free Shipping
From 50€ purchase in France & European Union
Free Samples
3 complimentary samples included in each order
Easy Return
Free trial dose to test the fragrance on your skin before opening it