Olfactory Portrait
TOP NOTES
Bubble Gum, Citron, Raspberry
MIDDLE NOTES
Iris, Jasmine Sambac, Orange Blossom
BASE NOTES
Faux leather accord, White Musk
Playing with textures, between a comfortable, familiar white musk and a faux leather accord, like a pop pink skai evoking the elasticity of chewing gum.
A bold, joyful and balanced bubble gum accord for a scent that plays on memories and offers a real throwback to the 90s.
A very playful and addictive bubble gum. This familiar and slightly regressive fragrance stands out as a pop and sexy signature perfect for any occasion. A real scented bubble... An irresistible combo of floral, fruity and musky notes with a touch of faux leather for an elegant yet easygoing fragrance. A hint of ❝Déjà Vu❞ which will surely put a smile on your face !
ALCOHOL DENAT., PARFUM (FRAGRANCE), LIMONENE, HYDROXYCITRONELLAL, ALPHA-ISOMETHYL IONONE, COUMARIN, CITRAL, EUGENOL, METHYL 2-OCTINOATE, CINNAMAL, LINALOOL, GERANIOL
Close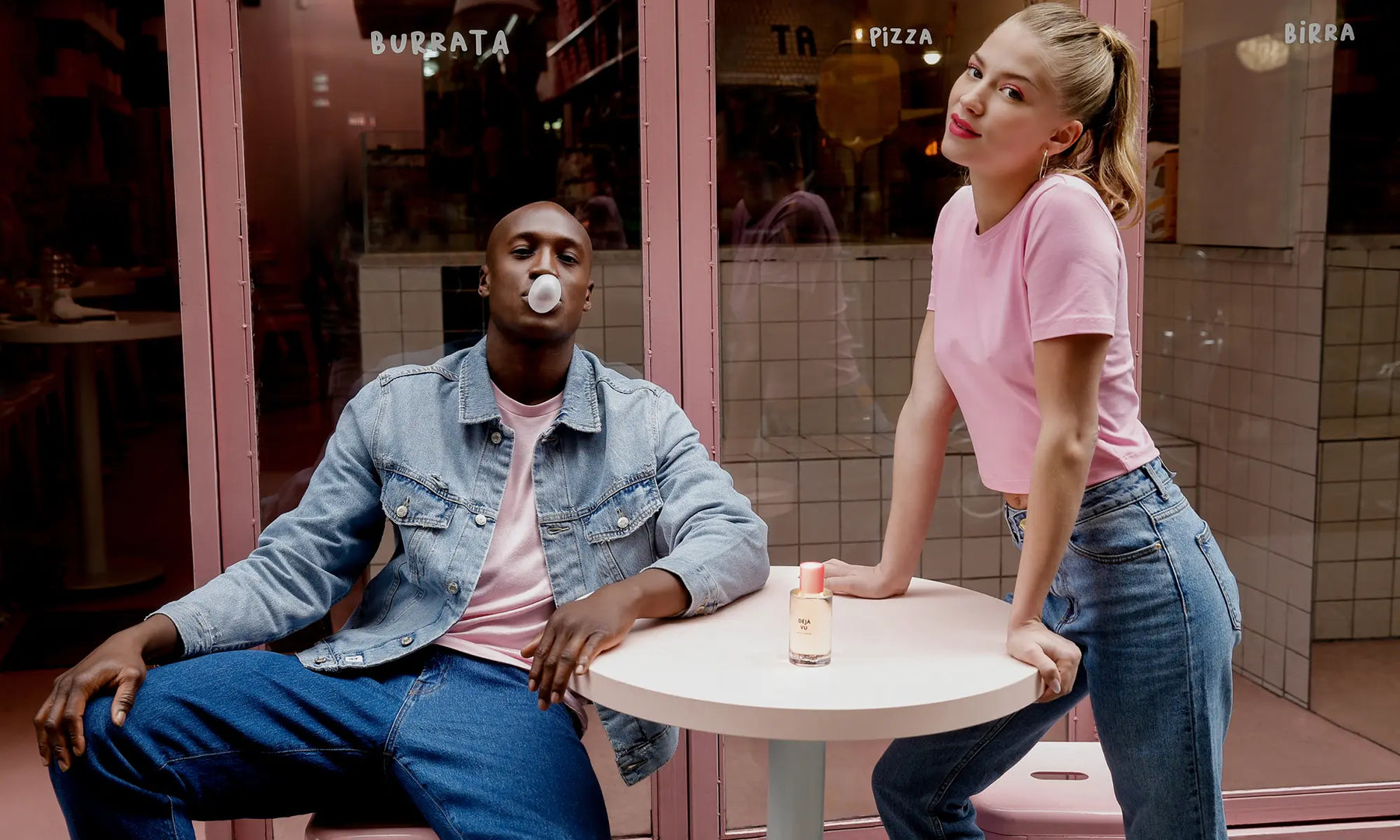 Clean & Vegan, Organic Wheat Alcohol, Recyclable Packaging and Made in France.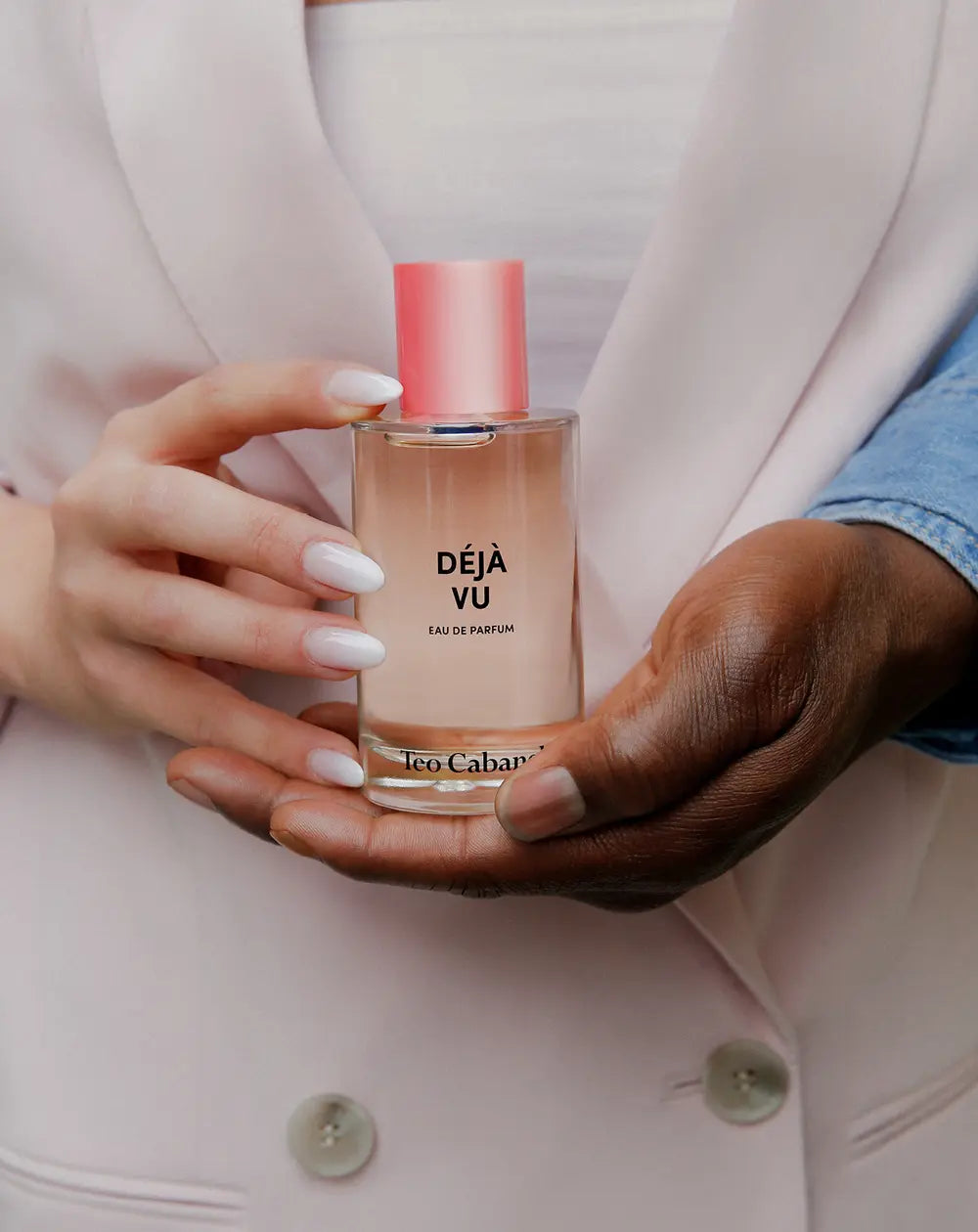 The Bubble Gum Accord
To recreate the bubble-gum effect, the perfumer consulted an aromatician. He had to understand and study the accord in details in order to recreate it using molecules derived from the food industry. The freshness of citrus first, to capture the fizzy effect of chewing gum. Then, the fruity notes, essential and oscillating between strawberry and raspberry, as well as cherry and exotic fruit. Then, benzyl acetate, one of the molecules of jasmine, for its "banana" undertones that refine this bubble-gum accord.
Saffron
Saffron is a spice. Therefore, it has a spicy scent, but it also carries leathery, almost tarry notes. It is one of the most expensive substances in the world. That's why it's nicknamed "red gold". Used in perfumes, it brings a lot of modernity, yet few perfumers use it. Central to Déjà Vu, this particular note pulses at its heart, sketching out a modern, urban leather designed like a scarlet vinyl pop, reminiscent of the elasticity of chewing gum.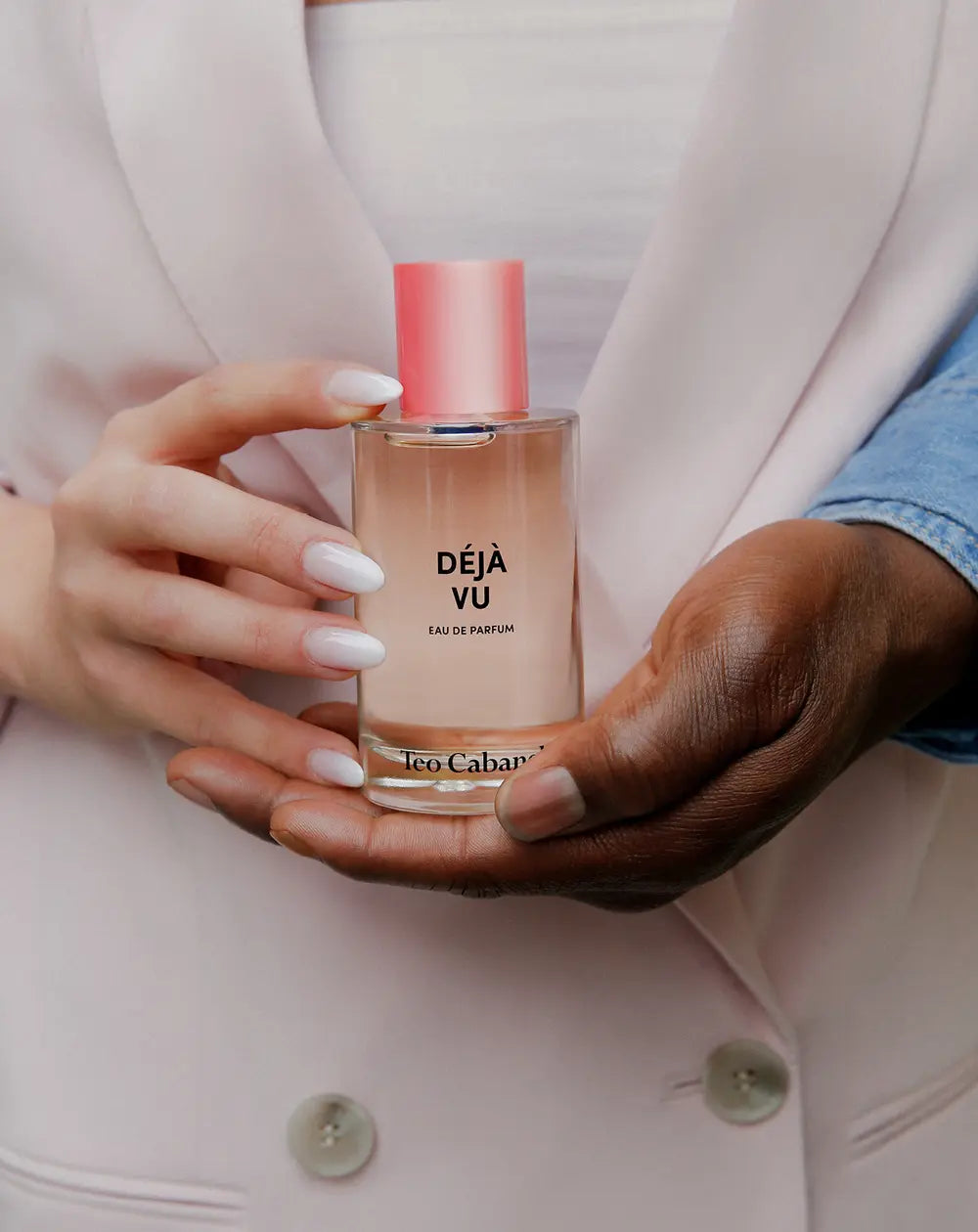 the new perfume routine
Perfume yourself differently and create the perfume routine that suits you. Match each moment, season or mood with a different scent. Combine our fragrances and match them with our accessories and scented or perfumable objects, for a personalized routine that suit your mood.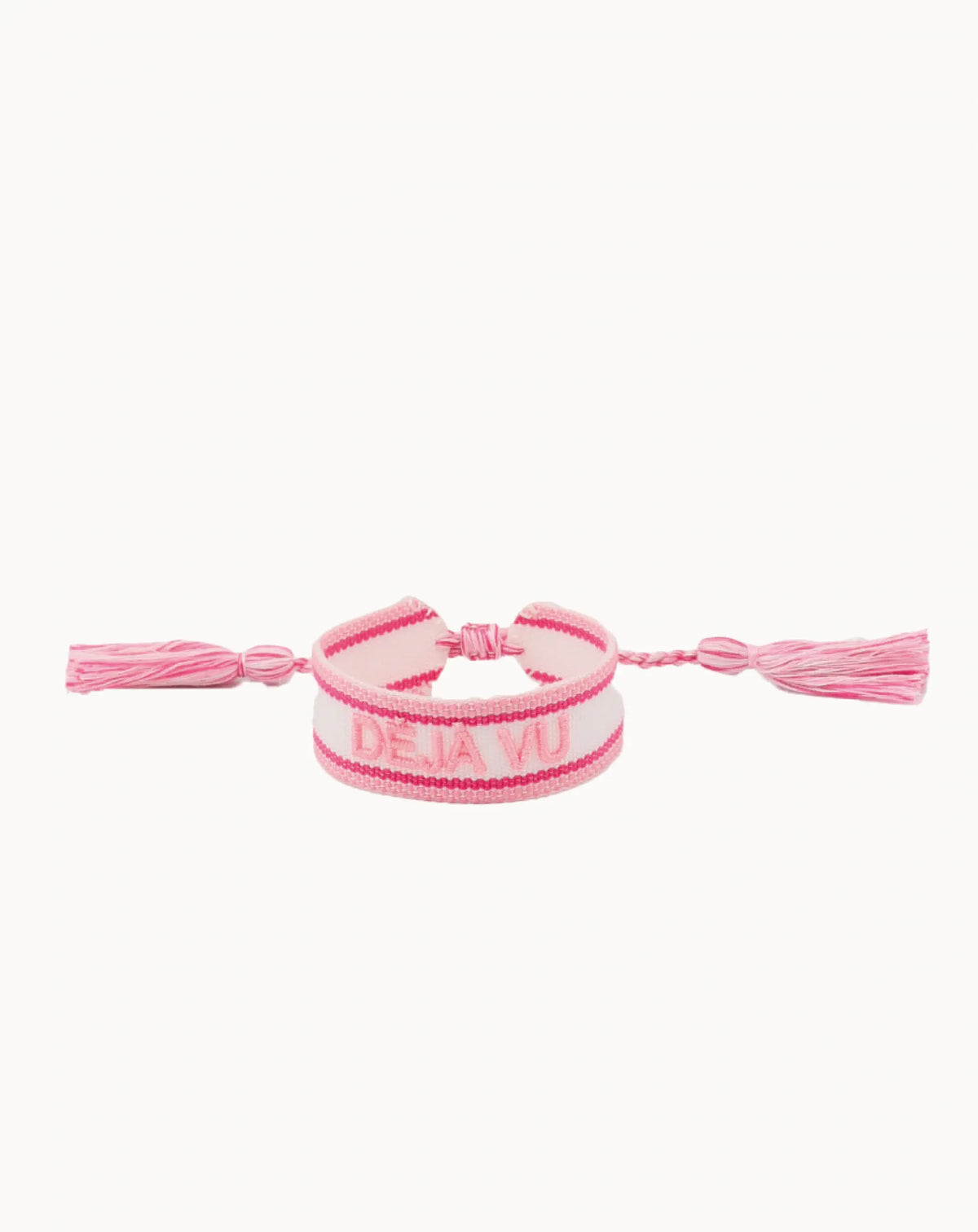 BRACELETS
The Special Touch
Add to cart
Add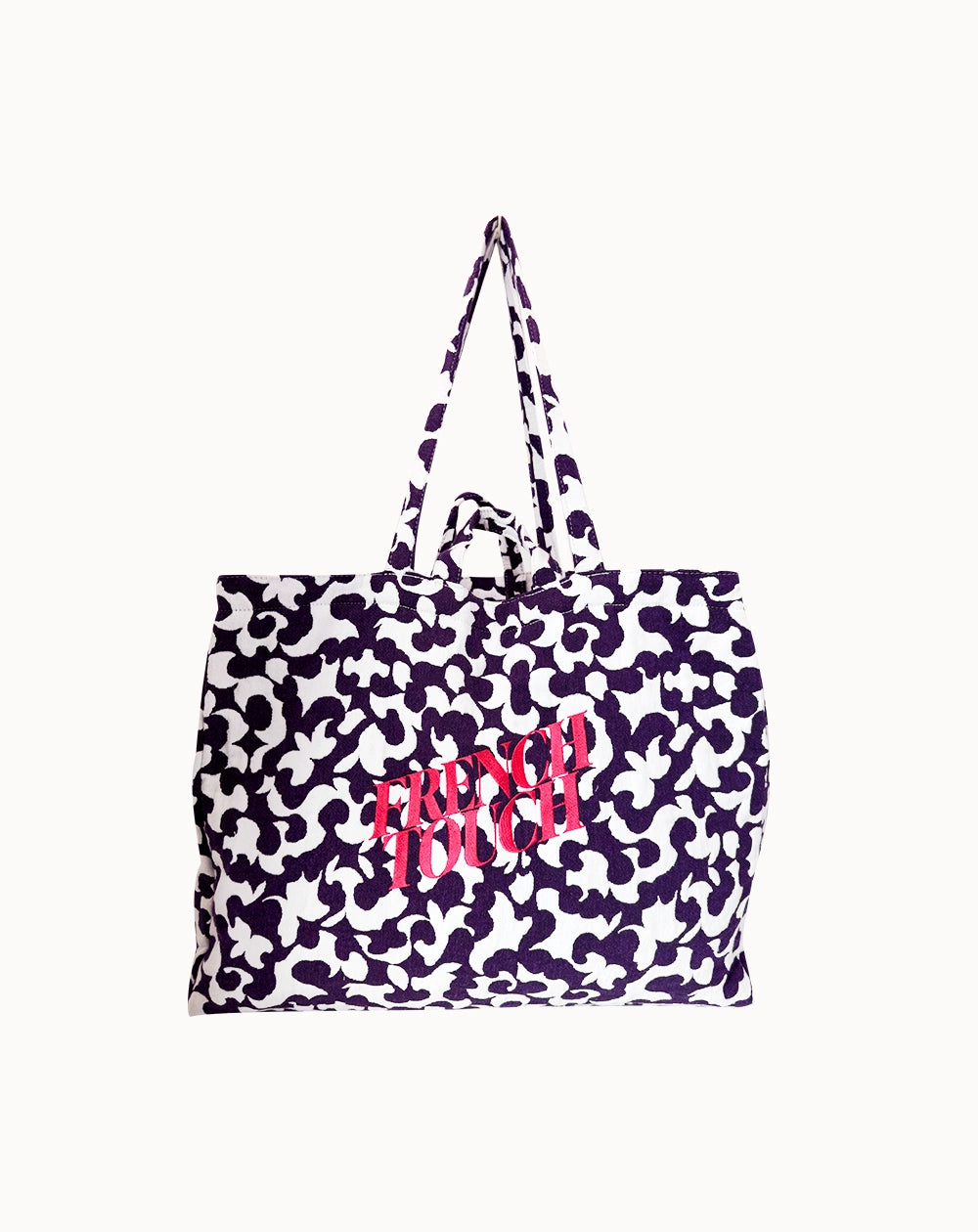 MAXI TOTE BAG
The Companion
Add to cart
Add
Fruity Futuristic Bubblegum
I love this scent. Is vibrant, funny and very charismatic. Totally reminded me of the plastic dolls I used to play with in my childhood but with a twist. In fact for me this fragrance is something both oriented to the past, but (thankfully to very unique notes like raspberry, cedar and white suede) to the future (I tried to imagine how clothes would smell in the future and this perfume came instantly into my mind). Has an amazing drydown that last long and projects for hours. 10/10
Oh wow! What a great description of Déjà Vu! Thank you for sharing your experience! Your satisfaction means a lot to us! :)
Hyper gourmand
Très forte odeur sucrée fruit de bulblegom.
Très réconfortant. Très bonne projection /tenue/sillage
Merci infiniment ! Nous sommes ravis que Déjà Vu vous plaise ! :)
Extravagant treat
Like all perfumes designed by Patrice,DÉJÀ VU is a modern scent with a classy feeling. In the opening there is an acidic and fruity note that smells sort of like bubble gum,yet not as sweet and although it definitely has a bright and very powerful effect first applied my favorite stage is the drydown. Very sensual, almost sexy clean and musky yet fun and so addictive. Unlike a bubble gum it doesn't have a fleeting fresh brightness, instead it's a pleasure til the very end.
Thank you so much for your wonderful description of DÉJÀ VU! We're delighted that you find it sensual, clean, and addictive. Your feedback inspires us, and we're grateful to have you as a fan of our fragrances. :)
I wanted to create a regressive fragrance, like a flashback to the 90s. Bubble Gum was an obvious choice. With Patrice Revillard, the perfumer behind the creation, we took on the challenge of retranscribing the smell of those little marbles we used to buy in vending machines when we were younger. We wanted an antidote to the gloom, a colorful, easy-to-wear fragrance that calls up memories.
Caroline Ilaqcua
Free Shipping
From 50€ purchase in France & European Union
Free Samples
3 complimentary samples included in each order
Easy Return
Free trial dose to test the fragrance on your skin before opening it