Olfactory Portrait
TOP NOTES
Carrot Seed, Peach
MIDDLE NOTES
Chai Latte, Iris
BASE NOTES
Sandalwood, Green Vanilla, Ambroxan, Musk
A well-balanced fragrance, neither too gourmand nor too spicy. A beautiful iris for a faceted, original perfume with an impeccable sillage and staying power.
Carrot and chai latte as a common thread. First, an iris-carrot accord enveloped in milky notes, and then warmer woody and creamy notes.
A unique and comforting accord inspired by a gourmet combination of carrot cake and hot milk. A mix of carrot seed, soft milky notes and iris for a cocooning and comfortable scent. Encore is definitely a feel good fragrance which will make you want to grab the perfect Chai Latte and a soft blanket! Soothing and addictive, we can't stop from spraying it ❝ Encore ❞ et ❝ Encore ❞ !
ALCOHOL, PARFUM (FRAGRANCE), WATER, COUMARIN, LIMONENE, FARNESOL
Close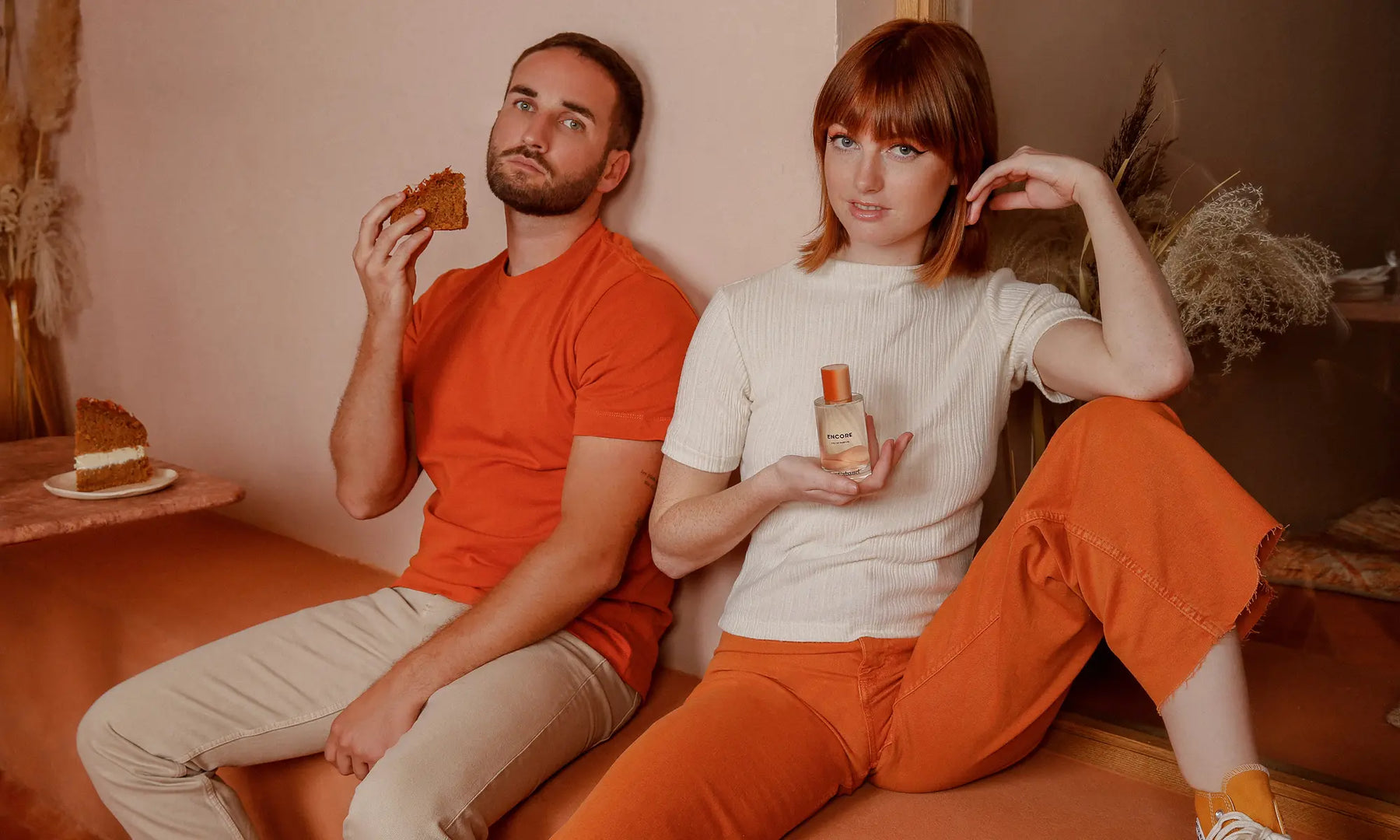 Clean & Vegan, Organic Wheat Alcohol, Recyclable Packaging and Made in France.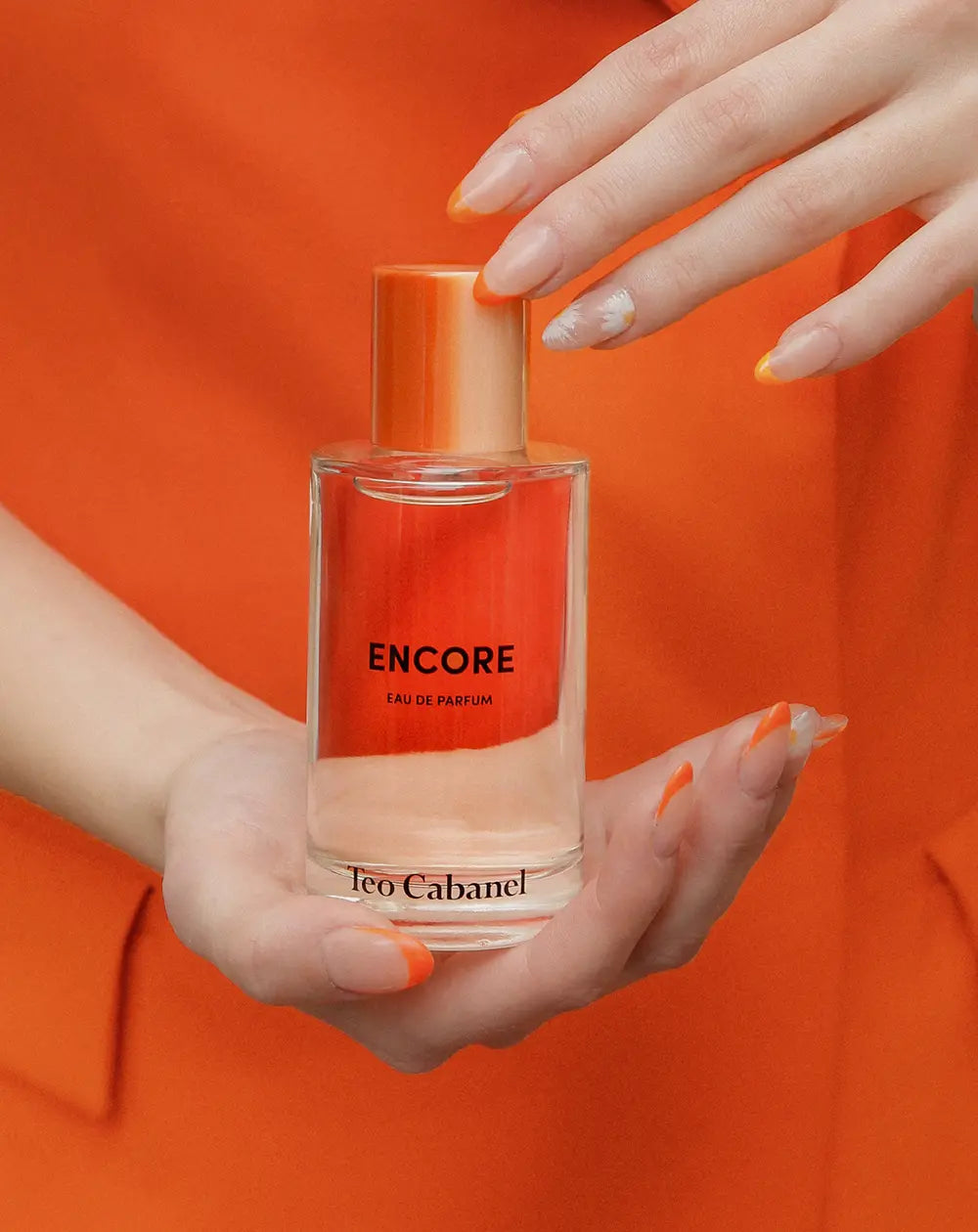 Carrot Seed
Our carrot seed is grown in France, around the Mediterranean. Harvesting is done by hand, from June to November. Seed production in France is around 1,000 tonnes a year. Carrot seed is difficult to source. It is used in perfumery in woody, sometimes floral or oriental accords. In Encore, it provides the fragrance's opening with an explosion of soft, natural vegetal notes. It introduces the spicy Chai Latte accord and adds a delicate apricot note.
White Sandalwood
We use Sandalwood from Australia. Sandalwood gives off a woody, velvety, warm and sensual scent, with a slightly leathery, animalic quality. Its olfactory power is shy, but its staying power is excellent. In Encore, its warm, milky note completes the enveloping comfort of the elegant Chai Latte accord. A very expensive extract on the perfumer's palette which is becoming increasingly rare. The sapwood and bark must be removed before it is dried and chipped. The distillation process can take from 2 to 5 days.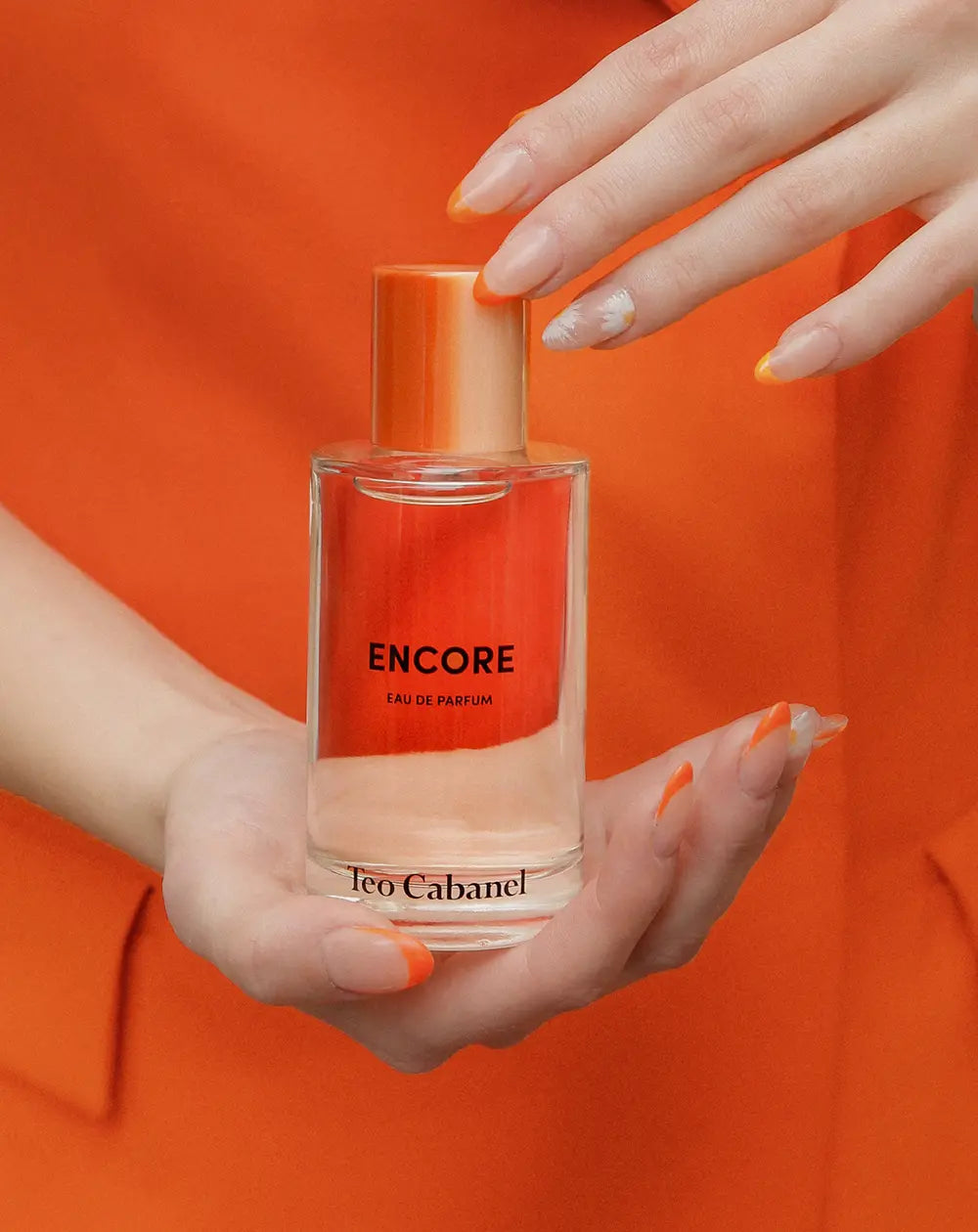 the new perfume routine
Perfume yourself differently and create the perfume routine that suits you. Match each moment, season or mood with a different scent. Combine our fragrances and match them with our accessories and scented or perfumable objects, for a personalized routine that suit your mood.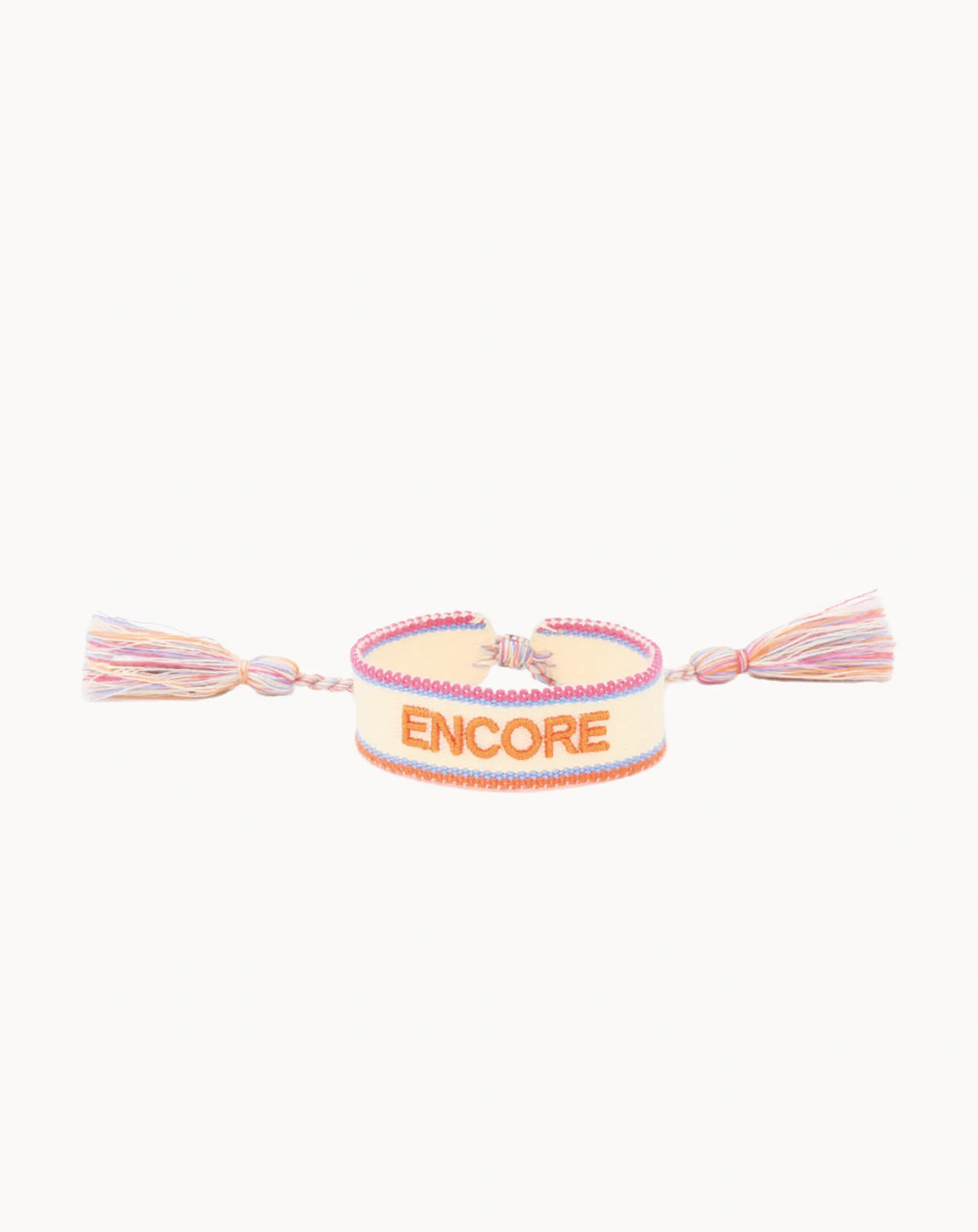 BRACELETS
The Special Touch
Add to cart
Add
Add to cart
Add
Parfum original
Agréable surprise pour ce parfum épicé et gourmand mais non sucré à porter en toute occasion
Merci infiniment pour ces mots chaleureux ! Nous sommes heureux de savoir que Encore a su vous séduire. :)
Mon mari m'a offert ENCORE je ne connaissais pas du tout et finalement j'en suis tombée amoureuse !
C'est vraiment super ! Merci de nous avoir partagé cette belle expérience. :)
Always driven by this desire to offer daring and original fragrances, I wanted to work around vegetables. It was while discussing this creative avenue with perfumer Marie Schnirer that she came up with the idea of combining a fragrance she'd been working on for over 8 years with a carrot milk note. A challenge she took up by treating the carrot in its entirety. The stalk and its vegetal note, the seed but also its fruity-apricot and root-iris facets.
Caroline Ilacqua
Free Shipping
From 50€ purchase in France & European Union
Free Samples
3 complimentary samples included in each order
Easy Return
Free trial dose to test the fragrance on your skin before opening it