Frequently asked Questions

Commitment
environmentally friendly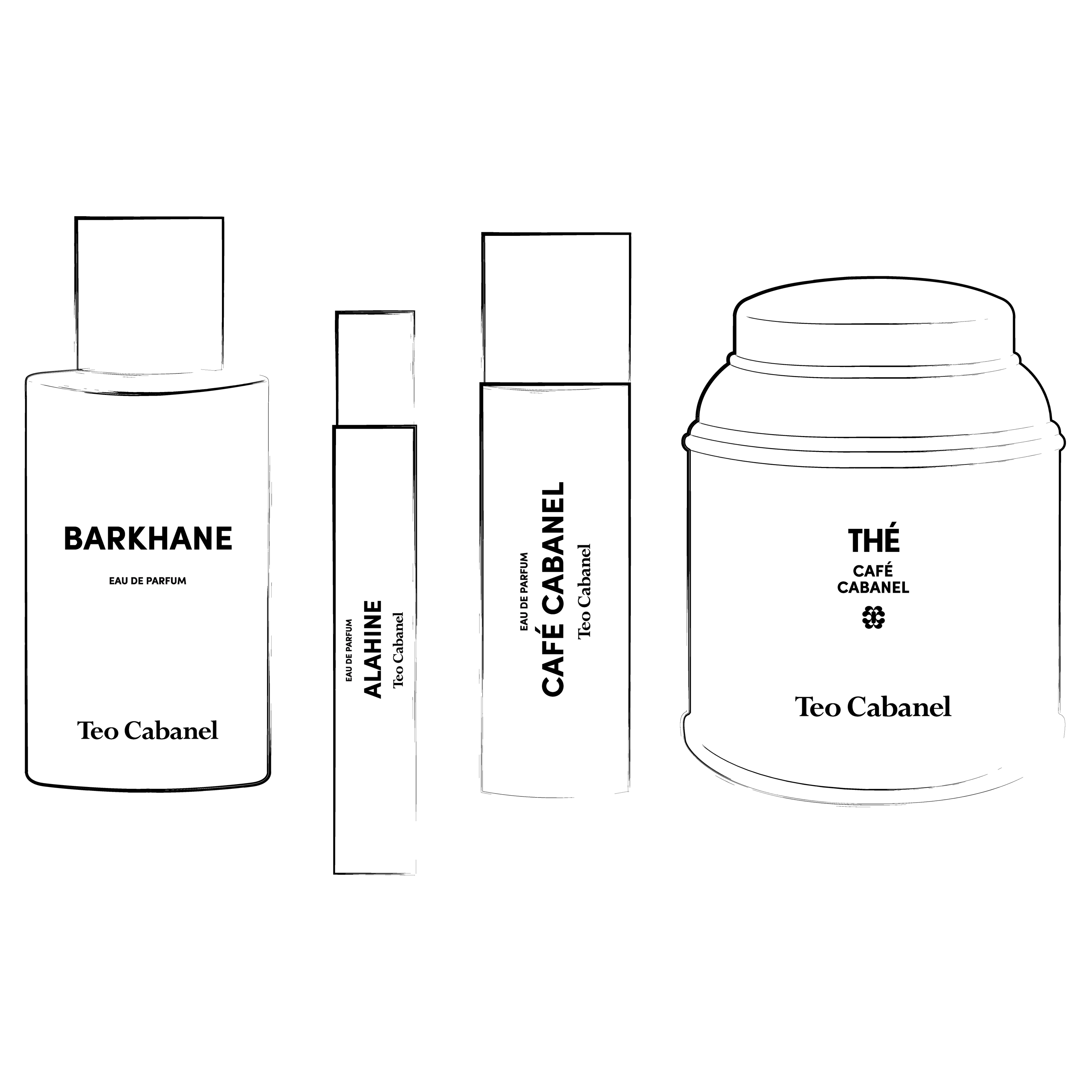 Frequently asked Questions

Eco-responsible commitment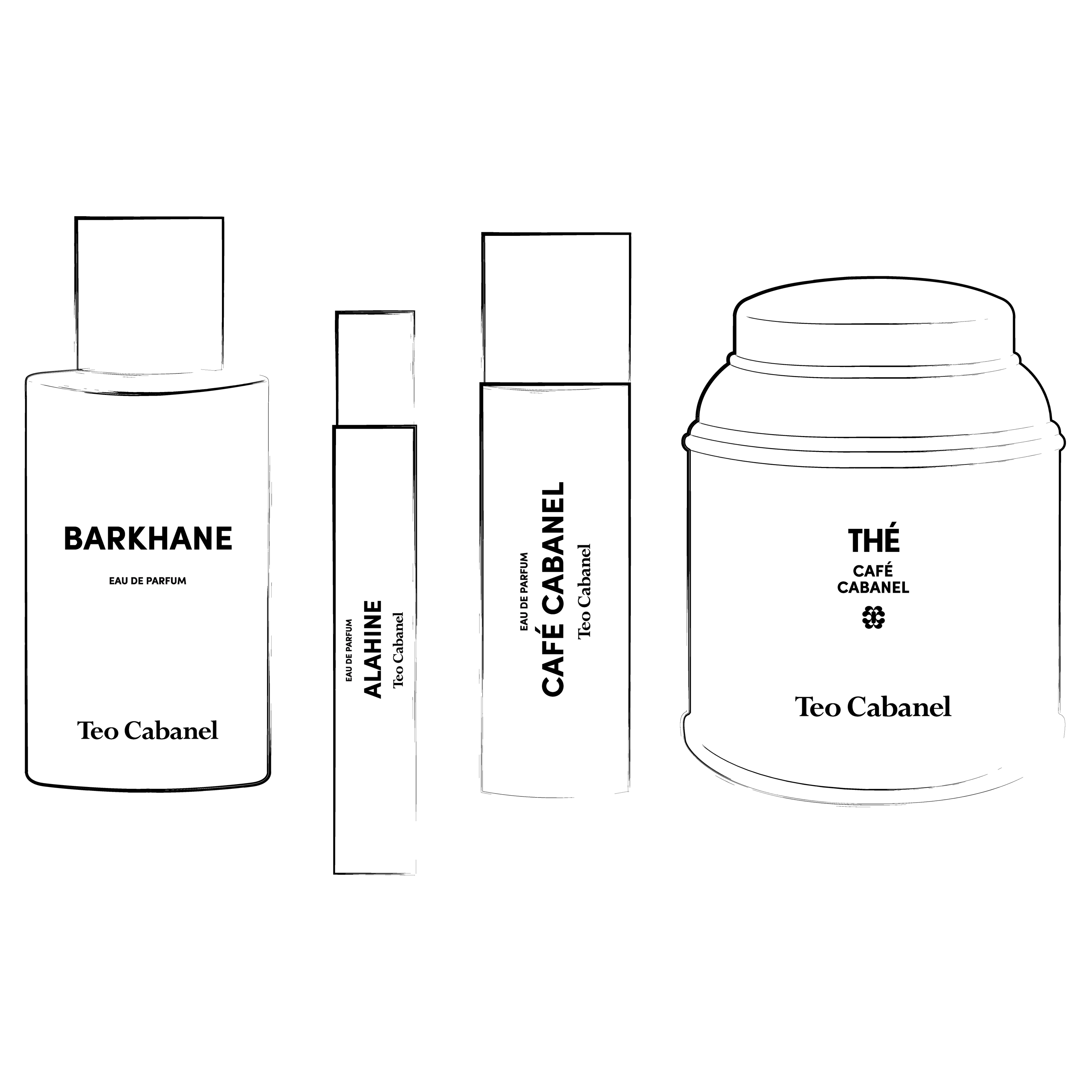 Eco-responsible commitment
01. Why can't I smell my perfume
anymore
?
It is our brain that is responsible for this rather surprising reaction. Indeed, it only reacts to new smells which then represent a danger for it. As long as the smell of our perfume is new, our brain allows us to smell it. By dint of wearing it, we get used to it and our brain then detects this scent no longer as a danger but as a pleasant and comforting smell. That's when we no longer smell our perfume. This is olfactory adaptation . The brain simply classifies our scent as non-hazardous information and ends up being less receptive to it. That's why even if the trail is as present as on the first day, you feel like you can no longer smell your perfume!
02. Top, heart and base notes? What is it
?
All perfumes are created according to an olfactory pyramid . This serves to balance the recipe and make it harmonious. It is also used to graduate the evaporation of the different notes. Thanks to the olfactory pyramid, the perfumes are not fully revealed in the first minutes. They reveal, over the minutes, their facets and their personality . After vaporization, you will smell the top notes first. They are often fresh and only last a few minutes. As they evaporate, the heart notes reveal themselves in turn. These are the ones that will stay on your skin for about 2 hours. The base notes are those that will accompany you until the end of the day (or the night

). These are the ones you will also find on your clothes or accessories.
03.
Are there perfumes for men and perfumes for women? Do perfumes really have
a gender
?
Our perfumes are all unisex . They have no gender. The perfume takes on its full dimension only on our skin, you personalize it. We therefore believe that a perfume should not be gendered, that it should be neutral, that it should not be reserved for an age or a style either. Everyone should be free to find a perfume that suits them. We believe in going beyond the stereotypes established by classic perfumery; that it's up to you to appropriate our perfumes, to choose the one that reassures you, provokes an emotion, best defines your personality, matches your desires.
04.
Can we combine perfumes with each other?
Overlay them
?
Everything is possible ! If you want to try your hand at layering , go for it! This is experimentation, there are no rules. Try according to your intuition while keeping in mind that your composition must above all correspond to your desires and your olfactory identity. We advise you to be careful and to go step by step. We share with you some tips that should help you avoid the worst:
- the first is to apply the most powerful perfume first and the lightest next. Thus, the most heady perfume will not stifle the lightest.
- limit yourself to two fragrances to layer
- avoid mixing two perfumes with a very strong personality.
Finally, here are some combinations that work well:
- vanilla and spices
- fruits and flowers
- citrus fruits and gourmands
- the floral notes between them
05.
Can I use perfumes
in the sun
?
Spraying your favorite perfume in the summer can cause skin reactions when exposed to UV rays. It is often molecules such as bergamot or lemon essential oils that can be photo-sensitizing. So what to do? During the day, spray little exposed areas like your neck, behind your ears or inside your clothes. And perfume yourself more generously in the evening.
06.
How to choose a
perfume
?
It's all about the skin because, from one individual to another, the epidermis has a unique smell, a pH that influences the character of a perfume. It is therefore essential to try perfumes, to spray a little on the pulse point of the wrist. This will allow you to have a taste of the perfume as you will wear it. Then let your body heat work and feel your wrists again after a few minutes (about 5 minutes). You will then begin to discern the perfume well, to grasp its heart and base notes and not only the top notes. Don't try too many perfumes at once. This way you will be able to appreciate its evolution and make the right choice.
07.
How to wear good
perfume
?
It's always on bare skin and at pulse points that your scent will perform at its best. During the day, you can lightly spray your perfume on your clothes. This will allow you to accentuate and prolong your fragrance. It is even recommended to perfume the lapels of the jackets or the hems of the skirts which dispense the perfume very well. Know that the perfume is magnified by 100% natural materials such as wool, silk, cashmere or velvet.
However, take care to hold the sprayer 20 cm from the garment, avoiding light fabrics. On the other hand, do not spray perfume on your furs or coats, you risk staining them and hoarding the base notes to the point of distorting your perfume. Similarly, remove your pearls (necklaces, bracelets, etc.) before any perfuming: they do not support it. Finally, don't rub your wrists together after spraying your perfume. This reduces the effect of top notes.
08.
How do I properly
store my perfume
?
Well-made perfumes age well, but age does not give them special qualities. As soon as a bottle has been uncorked, slight oxidation occurs. Oxidation is much faster when you forget to recap the bottle after using the perfume. Avoid exposing your perfume bottles to strong light or above a heater. So choose another place in your bathroom than the pretty shelf above the heater or below the mirror spotlights.
09.
. How long can I keep my perfume
after opening
?
We advise you to renew your perfume every 6 months and not to keep it for more than a year if your consumption is minimal.
If you have another question our customer service is there to help you by chat, email, phone or on Instagram.